If you want to know about the history and development of gardening in India or landscape garden or Landscape elements, please click the link.
---
Landscape gardening is the art and science of designing and creating outdoor spaces that enhance the natural beauty of the environment and provide functional and aesthetically pleasing areas for people to enjoy.
Growing ornamental plants to decorate indoor and outdoor area is called landscape gardening.
Gardening is one of the most important division in horticulture.
Landscape garden is a place where ornamental plants are grown with non- living elements mainly for recreation.
Landscape garden is a planned place where people can relax and enjoy.
Garden is created both natural and man-made materials. A Garden helps us to maintain clean and beautiful surroundings and also gives us a regular exercise.
Foliage plants, flowering annuals, biennials, perennials, climbers, succulents, cacti, palms, ferns, etc., are grown in gardens to have a good scenery in these places.
Gardening improves the aesthetic value of the locations.
The common forms of garden are public gardens, fruit garden, vegetable garden and residential garden. Among all of these landscape garden increase the peace, beauty of the surroundings.
1) Features of Landscape Garden
Extensive modern garden is usually make up of the following features.
Lawn
Shrubs and Shrubberies
Climbers and Creepers
Trees
Flower beds and borders
Ornamental hedges
Drives, roads, walks and paths
Carpet beds
Topiary
Trophy
Fern and fernery
Sunken garden
Garden adornments
i) Lawn
A lawn is an inseparable part of a good home garden.
It provides a natural setting for the growing flowers and shrubs like a canvas for painting a picture.
Lawn is a permanent picture in both formal and informal garden.
Shape of a lawn may be regular or irregular. The most popular regular shape is rectangular. An irregular shape, unequal in length and breadth.
The grass planted in the garden should be thick and good green colour, without any weeds.
Lawn is an important features of garden. Without lawn the garden is incomplete
A lawn is an area of closely – cut grasses in the garden.
The grasses are very short in size and longer grasses are cut by the help of lawn movers.
Hence, the lawn referred to as green carpet.
Lawn helps to increase the beauty of the garden.
Shrubs, trees, flower beds and borders form the suitable background of the lawn.
a) Methods of lawn making
Common methods of making lawn are
Dibbling grass roots
Sowing seeds
Turfing
b) For making lawn the following points should be taken into account
Selection of site
Preparation of soil
Raising of grass
Mowing
Watering
Weeding
Top dressing
Tree Planting
c) Grasses useful for lawn
Hariyali
Buffalo grass
Chain grass
Blue grass
Japan grass
Doob grass
Dwarf bermuda grass
Kenya grass, Korean grasses and Hybrid Bermuda grasses
Astroturf is a synthetic lawn made from synthetic fibres.
ii) Shrubs and shrubberies
Shrubs offer a wide variety of colour, shape, size and adaptability.
A shrub, like a tree may be grown as a focus if, attention in a lawn or rockery.
Shrubs are much branched woody perennials which have no central trunk.
Shrubs are smaller than trees.
Branches are grown in all sides and cover the centre portion of the plants.
Shrubs are planned at the corners of the garden and trimmed at regular intervals to a particulars height.
They also form border of footpaths
In formal gardens, the shrub border is created with more than two kinds of shrubs. Such a shrub grow is called shrubbery or shrub – border.
Dense foliage and bright coloured flower shrubs are create charming, excellent beauty to the landscape garden.
The shrubs may be evergreen or deciduous.
a) The important shrubs used are
Aralia elegantissima
Aralia papyrifera
Manoranjitham
Baloon Plant
Umbrella Plant
Cassia Alater
Cape Jasmine
May Flower
Shrubs are always resistant to pest and diseases
iii) Climbers and creepers
Climbers and creepers are an essential part of garden designing.
Climbers may be annual like morning glory or canary creeper or perennial like bougainvilla or rambler roses.
Climbers and creepers are used to grow against over walls, trellises, arches, pergolas, arbour, pillars or large trees.
These are light or heavy depending on its woody nature.
They spread over the structure or land by their rootlets, hooks, tendrils etc.
Pretty ornamental climbers and creepers display their dazzling beauty while blooming
They may be shady or semi – shady location or for sunny location.
A combination of climbers blooming successively or simultaneously can create a delightful effect.
Climbers provide a beautiful backdrop for the water garden.
Climbers are an excellent cover material and act as insulators for the green house.
a) The following ornamental climbers and creepers are suitable for growing in landscape garden are

Bignomaceae
Attamanda
Polygonaceae
Dutchman's Pipe
Paper flower or Bougainvilla
Railway Creeper
Different Species of Jasminum
Passion Flower
Purple Wreath
Rangoon Creeper
Money Plant
Goose – foot plant.
Layering, root or stem cutting are the propagation methods for cultivating climbers and creepers.

b) Uses of climbers
Morning glory and sweet pea are grow in pot culture
Some foliage climbers suitable for indoor decoration
Some climbers are grown over the fences and green houses to reduce the heat & light
Heavy climbers are spread over the arches, pergolas & trees.
vi) Trees
Trees are larger than shrubs and gives a mass effect and beautiful look.
It is the frame work of the garden.
Trees are grown with large woody plants with central trunk.
Trees are ideal for picnic ground in large public garden
Trees provide adequate shade to the garden.
Mainly trophy is formed under the trees.
Arboriculture means cultivation of trees.
Trees protect the garden from the outside noise and give perspective beauty.
Trees are cultivated by seeds, cutting and layering.
a) Flowering trees suitable for landscaped gardening
Silver Wattle
Golden Shower
Tiruvetti
Leguminosae – Queen of flowering trees.
Pink Shower
Cannon Ball tree
GulMohar
Indian Coral tree
Badminton Ball tree
Copper Shield tree
Indian Tulip tree
b) Benefits of trees
It gives much beauty to the area
Enjoyable features to the garden
Maintain ecological balance
Reduce noise and air pollution
Sometimes it provides shelter
Gives majestic look and greening the surrounding.
v) Flower beds and borders
Dense growth of herbaceous annuals producing beautiful flowers in a small compartment is called flower bed.
It looks like flower carpet.
Flower beds are created along with the foundation of buildings and sides of paths leading to entrance.
Narrow flower beds with more length than the width are called boarders.
Boarders are usually created by planting heterogeneous plants.
Herbaceous Plants – Herbaceous boarder
Shrubs – Shrub Boarder
Two or More Species – Mixed boarder
a) The Important Plants suitable for flowering beds are
Cosmos
Kochia
Zinnia
Iberis
Viola
Ipomoea
Petunia
Alyssum
Phylox
vi) Ornamental hedges
A row of shrubs planted close together to form a boundary for a field or garden is hedge.
It usually enclose the particular part of or whole of the garden.
Internal hedges are also planted inside the garden with beautiful foliage plants.
The Height of the hedge is normally 50 cm to 60 cm
Prunning is done periodically to maintain equal height.
Hedges are used in garden for dividing bed, boarders etc., from roads, walks or paths.
a) Plants Suitable for hedges are
Casuarina
Polyalthia
Lantana
Duranta
Aralia
vii) Drives, Roads, Walks and Paths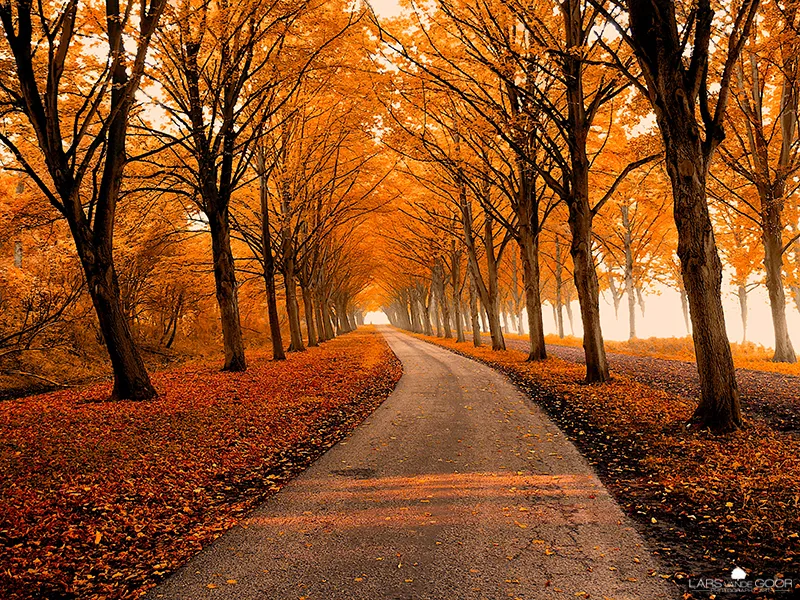 Drives or roads are an important part of gardens, which protect garden plants from foot steps
Drives should have link from one part to another part.
Brick, Gravel, Rock or Stone, Concrete timber, Bitumen, Glass, Metal are used for constructing drives.
Sometimes the inter spaces can be planted with ground spreads
Paths define the passage in the landscape created
Paths may be paved or unpaved.
Paving materials are used to reduce the demerits of mud and dust
Paths facilitate easy circulation
Various design pattern of pathing materials are used to create beautiful and charming effect of the garden
Paving materials could be natural or man-made
Man –Paving materials are availlable in various colours and texture
Stone, brick, concrete, stacked stones, pebbles, marble are used as paving materials.
In formal gardens irregular shaped flat stones or tiles are used for paving. This is called as crazy path.
viii) Carpet beds
Dense growth of Herbaceous plants, which are trimmed frequently to have some designs or letters is called carpet bed.
Plants with attractive foliages are more suitable for carpet beds than flowering ones.
Carpet beds are created mostly in large public garden.
Maintenance is very difficult.
The Plants are always trimming and not allowing them to over grow.
Verbena or Auernanthera are used to form certain designs or letters of alphabet.
ix) Rockery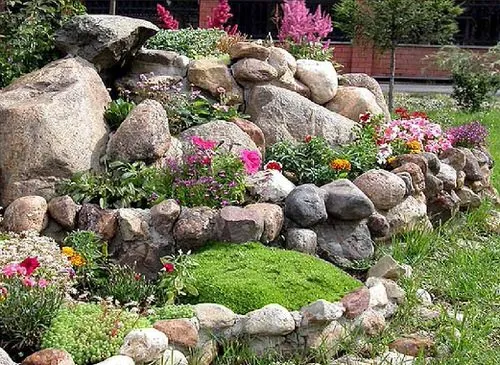 Gardens established in areas where the soil is few millimeters in thickness and rock is exposed at many places are rock gardens.
Other names of rock garden is Rockery or Alpine Garden
Rocks, stones and boulders are the main characteristic features of rock garden.
Large open space or under the shade of the tree is suitable for rock garden.
Irregular sizes for large stones are dumped with required peaks and slopes on all sides.
Then the gap between stocks are filled with cultivated soil.
Different variety of attractive plants are grown in the soil.
Shrubs, Herbaceous plants, Creepers, Ferns, Cacti and Succulents are some of the plants suitable for rockery garden.
Construction of fountain at one peak and a shallow pool with beautiful water loving plants may include additional beauty to the rock garden.
a) Care and maintenance
Thinning shout be done periodically
Weeding shout be done by manually
Manuring and fertilizing added regularly.
Proper watering system should be followed.
Diseased leaves are removed immediately
Frequently removed dead leaves and shoots.
Japanese's rock garden also known as a zen garden have the special features like moss, pruned trees, bushes, water pool and very few plants
x) Topiary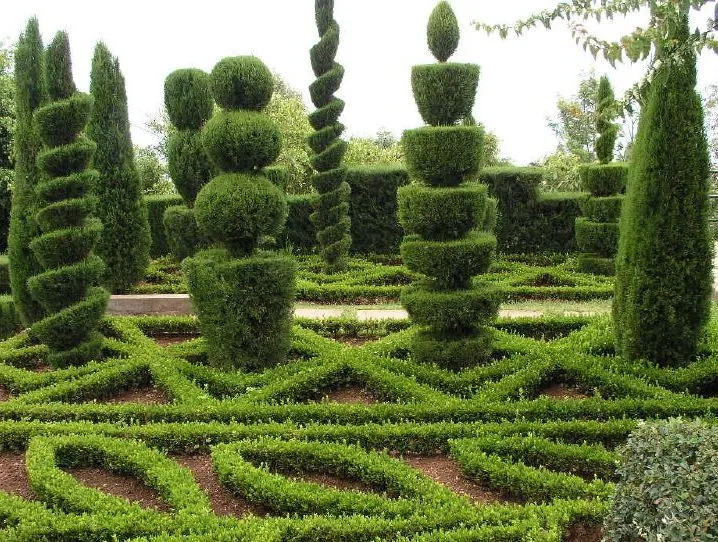 Topiary is a plant which is trimmed and clipped into ornamental shapes such as cone or bird or animal.
Shrubs with busy habits are suitable for topiary works
Casuarina, cupressus and bougainvillaea etc., are suitable for topiary work.
These Shrubs withstand frequent trimming and bending to form definite shapes
xi) Trophy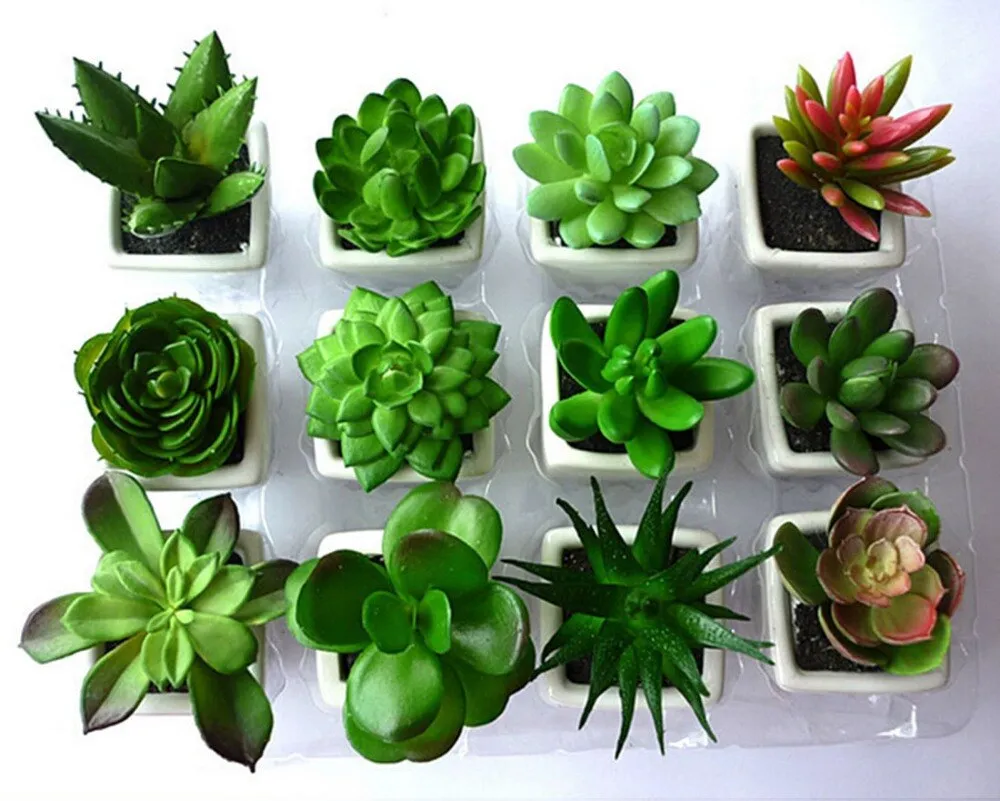 Arrangement of potted plants in the garden is known as trophy
Usually attractive foliage and flowers are placed around the trees or a large object or statue.
Trophy emphasis the particular object or statue in beautiful way
Potted plants are arranged in different tier around rae statue.
Flowering animals and herbaceous perennials are suitable for trophy arrangements.
xii) Fern and fernery
Ferns are non –flowering vascular plants growing in moist shady terrestrial habitats.
Ferns comprise a very large family of may species.
Ferns have beautiful foliage and flowers and not exposed to direct sun.
They are excellent house plant.
Mostly ferns are grown in green house or fernery.
A place, where ferns are placed and maintained is called as fernery.
A fernery have adequate shade, humidity and temperature.
Sometimes to maintain temperature creepers are grown over the roof of the fernery.
Ferns are propagated by means of division of rhizome or spores.
a) Most common Indian ferns are
Maiden hair fern
Tree fern
Bird's nest fern
Mother fern
Rabbits fern
Climbing fern
Table fern
xiii) Palms
Palms are mostly tropical plants and thrive well in light sandy soil and warm humid places.
Palms are suitable for verandahs, stair case or shaded portion of the garden.
They make excellent pot plants.
Plants can be propagated from seed, root division or suckers.
Palms are of great ornamental value as foliage plants. Generally the flowers are not showy.
Fan-leaved or feather- leaved palms are generally two group planted in the landscape garden.
Travellers palm is very famous palm now- a- days occupies most of the garden.
xiv) Cacti and succulents
Cacti and Succulents are breath – taking beauty which adds aesthetic value to the soundings.
Plants with fleshy stem and leaves are called succulents. These are xerophytic plants that can withstand drought conditions.
Flowers of succulents are very attractive and appear is a wide range of colours.
Cacti are characterized by swollen stems, thick waxy coat, various shapes and spines. A cacti is a succulent with thorns or areoles.
Cacti succulents are mainly cultivated in pots.
Pots made of wood, mud or galvanized metal are used for pot culture. These are filled with sand and vermiculite. Then succulents are planted in the pot. After establishment the pots are kept under the shaded places.
a) Various cacti succulents used in gardening are
Star of Bethlehem
Zygocactus
Thanksgiving cactus
Orchid cactus
Easter cactus
xv) Sunken garden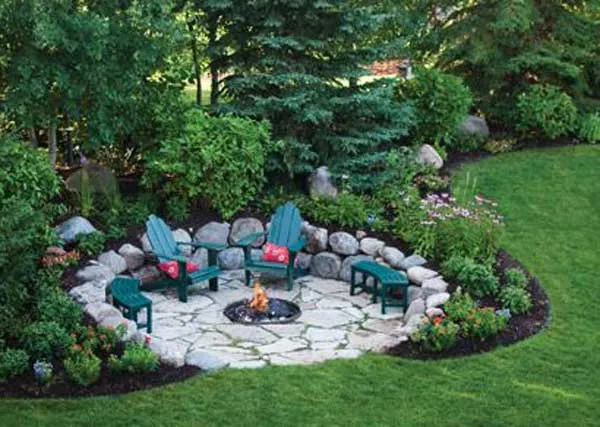 Gardens created by use of natural depression within the garden is known as sunken garden
Around the sunken garden series of terraces are construted.
Over the terrace the potted plants are kept to enhance the beauty
There is a small pool or fountain at the bottom.
xvi) Garden adornments
Garden adornments are accessories used to create the additional beauty of the existing one
Garden adornments are non- living one.
Garden adornments are listed below.
Fountain
Statues
Garden seats
Ornamental pots and pillars
Arches and pergolas
Trellises
Hanging basket
Tubs
Vases and urns
Usually garden adornments are used as basic support of plants to spread.
Some adornment are useful for people to fit, relax and sleep (eg) seats and benches.
Attractive statue are used to create trophy of the garden.
Fountain brings natural look to the Garden.
2) Conclusion
Gardens add to the quality of life and gardening is an absorbing pursuit Authour Lloyd says "Gardening is one of those creative activities that produces an enjoyable sensation of enjoyment".
Gardening is an humanizing occupation. In India, we are fortunate to possess one of the richest floras on this earth.
So different Plants are grown in the garden with support of some non- living elements.
The outdoor and indoor gardens are used the above garden features to enhance the beauty of the surroundings.
The living and non-living elements can fulfill the whole beauty of the landscape garden.
The choice of plants will depend on the location, climate, and soil type, as well as personal preference and the overall design of the landscape garden.
---
Related video