If you want know about the Vertical transportation system or Toilet design or Kitchen design or Ramp design or Staircase design please click the link above.
---
1) Meaning of Space
Space is that nothingness around us that gets displaced when ever an object is placed or moved.
It can also be seen as the continuous extension of vision with or without reference to the existence of objects within it.
2) Scale of Space
From the atom to the molecule, to the globe and the galaxies.
Even atoms have space in them and also occupy space.

So does everything that we see and can measure.
In this large variation of space, Man also uses a particular amount of space.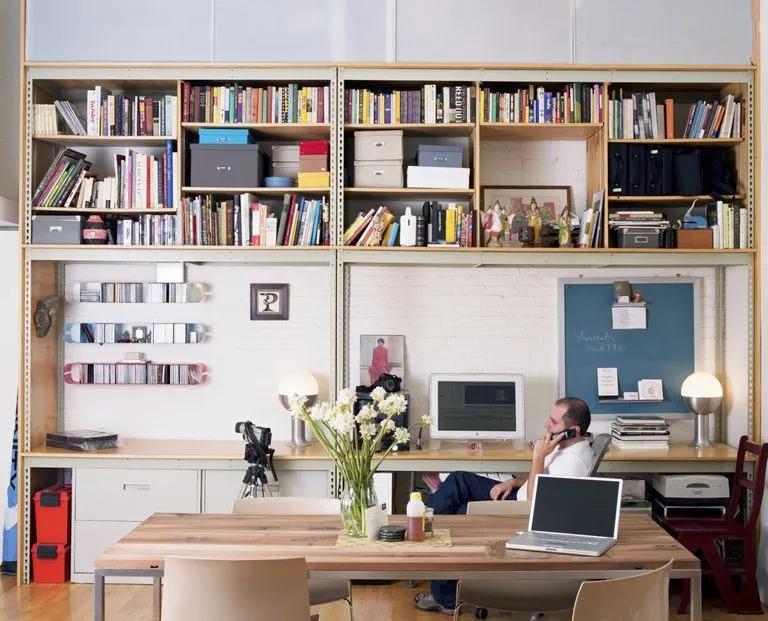 3) Spatial Efficiency
In interiors can be achieved by choosing the appropriate furniture for the envisaged function
Additional space is also provided to create the condition of comfort. Excessive unused space will however give a feel of emptiness.
In interiors while space provide functionality &
Can provide a sense of grandeur,
It is the physical objects used to organize space that will also generate the intangible reactions to the spatial unit.
Human beings have to perform different activities, hence there are different kinds of furniture.
Even within a category of furniture there are different kinds to accommodate the different body position needs.
Spatial efficiency thus depends on the choice of furniture and its placement.
Therefore,
Space is used by the body in different positions and in the movement of the body.
Space is thus used for static activity and movement.
There are thus two kinds of spaces:
Static activity spaces and Circulation spaces.
For static activity some furniture or equipment is required.
Space is thus used by the furniture and the space around it for the body to move for approaching and using the furniture is the Circulation space.
4) Architectural Space
The space that is immediately accessible to Man and is usable by Man can be addressed as Architectural Space.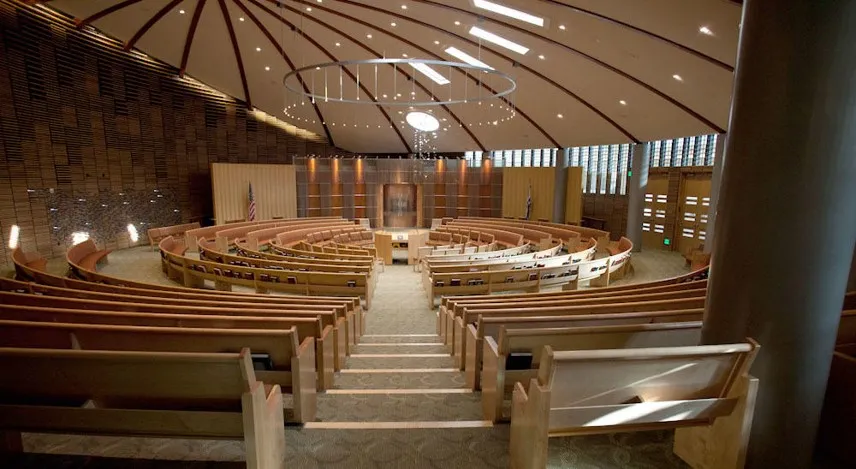 Such outdoor spaces can also be appreciated in size and context.
Sizes of spaces at this scale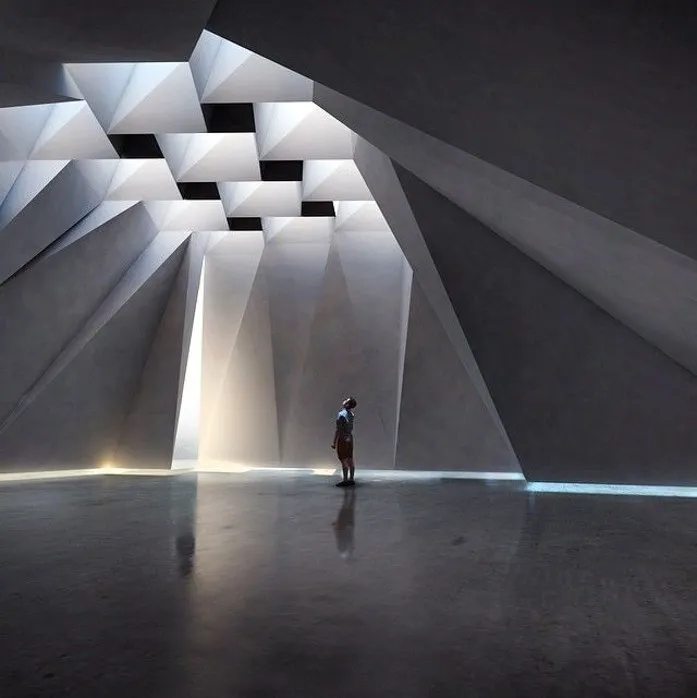 (Notice the proportion of human figure w.r.t. to the built structure).
The scale of the space used by Man can vary from space as small as:-
a space of a drawer,
to a wardrobe,
to a toilet,
to a room,
to a set of rooms,
to a set of buildings, to a city.
At this stage the scale of space goes beyond architectural scale to the domain of urban scale resolved by urban design/planning.
5) Space usage
A space of a drawer
6) Sizes of spaces at this scale
These spaces fall in the domain of planners.
Therefore,
Architectural Space can be:
Space that can be identified by the human mind.
Space that is used by human beings directly
The space can vary from the drawer to the toilet to the theater to the campus.
7) Conclusion
Space exists. It is not created.
Space can be controlled by putting objects in it.
Man uses space by controlling, manipulating, playing with, organizing and modulating spatial units.
A single spatial unit can be seen as a room and a spatial organization as a building or a complex or a city.
Even the smallest of spatial units is made up of still smaller units.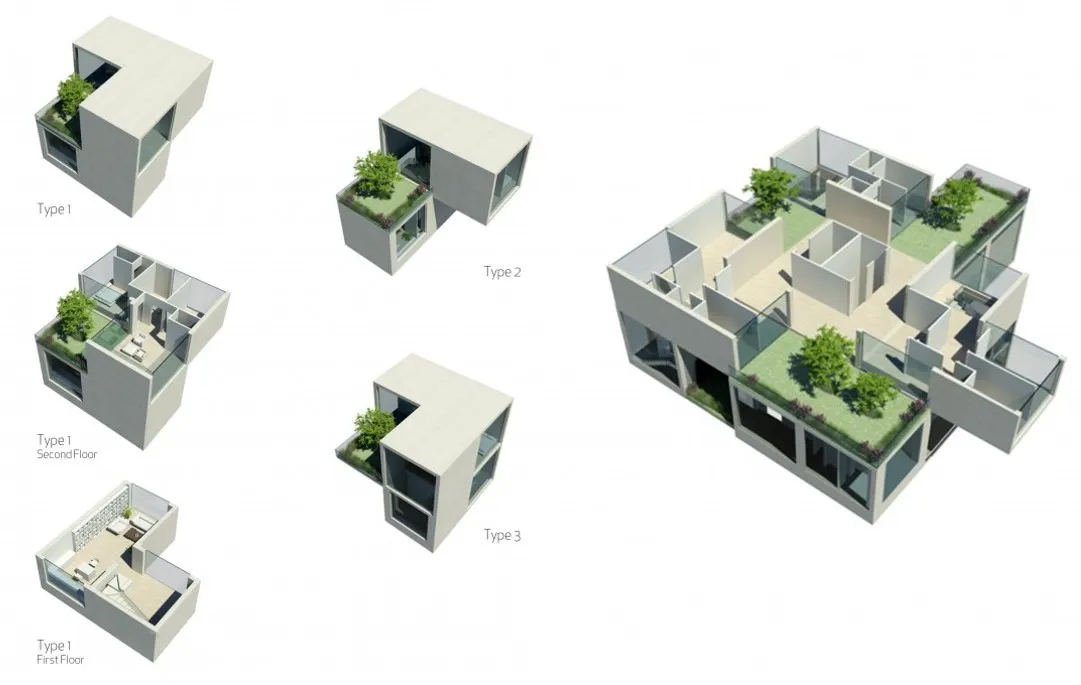 The reality of a house is not in the exterior forms, but, in the space within, in the space enclosed, within which man walks and lives. —— Frank Lloyd Wright
There are therefore different kinds of spatial units (rooms) for different functions Like the bedroom, kitchen etc.
Hence,
Try to resolve your design problem as a series of spaces organized to serve some distinct human activity.
Think of architecture as organizing space by putting objects in space to make it useful for an envisaged function.
Some other spatial units
i) Spaces around buildings
Spaces in the exterior are occupied by buildings.
Buildings or spatial organizations are designed to accommodate different functions.
These need approach roads and foregrounds and breathing space around them.
These open spaces are treated with landscape elements
ii) Spaces between buildings
8) Interrelationship of spaces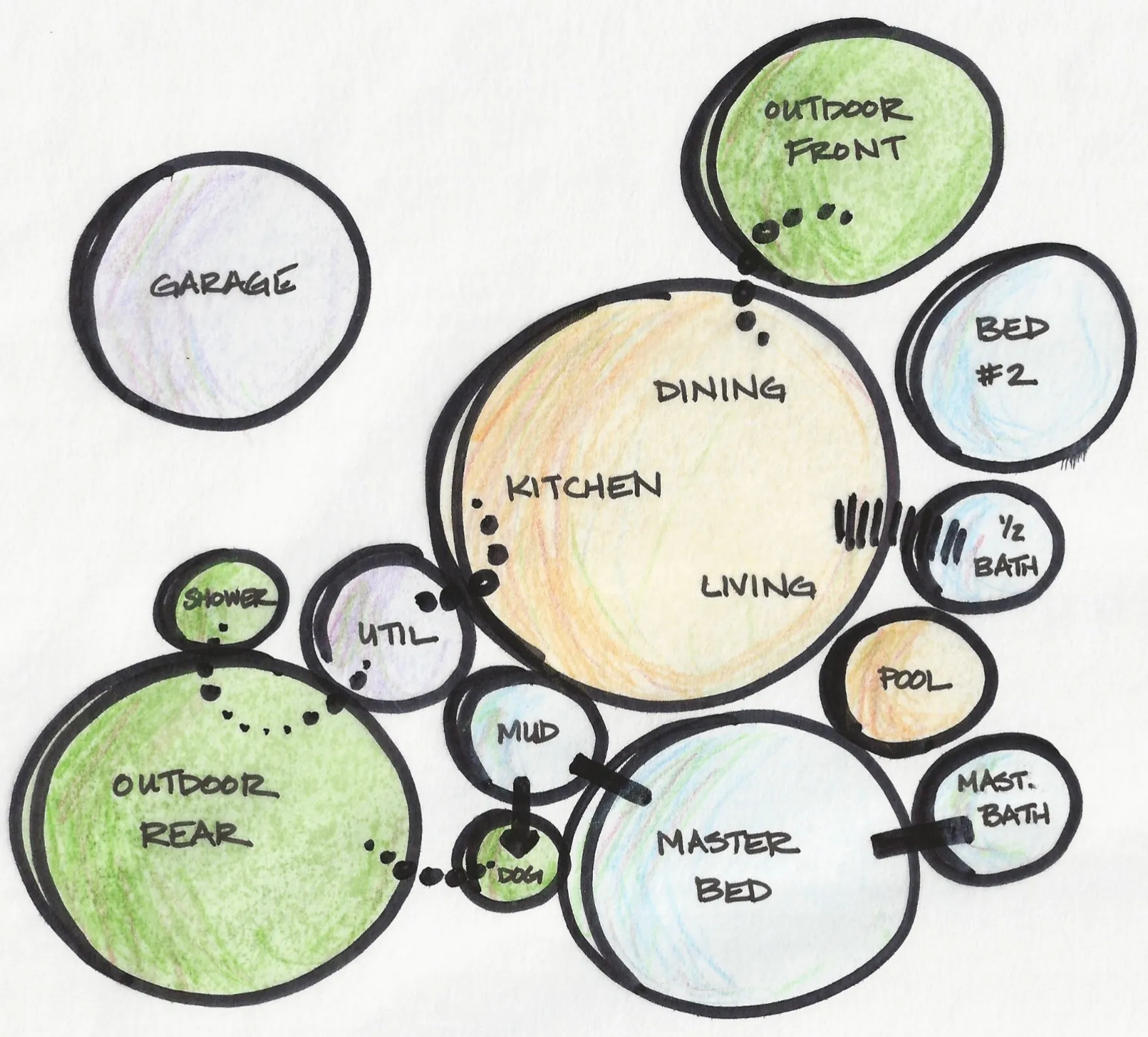 Connection between spaces can be direct, indirect and distant:
Direct: Like drawing and dining
Indirect: Through a door or through a corridor
Distant: At the different ends of a building.
In architecture, the concept of circulation is – It refers to the way people, the blood of our buildings, move through space.
9) Volumetric and visual understanding of spaces
Space is used up to a particular height but,
A certain volume of space is required both for function and feel.
Too low a height or too much would make the interior unpleasant.
10) Time and Space
Spatial delineation (description) keeps changing with time.
The design of a building or space will have numerous requirements from the user.
It is important in the very early stages of design to consider as many aspects of the use of the spaces as possible.
Some considerations can include:
Do the spaces have specific functions or need to be particular shapes or forms?
Do the spaces need to be flexible?
Is it possible to create a sequence of spaces (offices, museums for example)?
Do the spaces have different requirements in terms of light, ventilation, view, accessibility?
Do the spaces need to have access to external spaces?
Must any of the spaces have particular security or privacy?
Is there any hierarchical requirements of the spaces?
What relationships must each space have with one another, and the external environment?
How should the spaces be connected?
Which rooms need to be adjacent to one another and which rooms need to be apart?
When we look at how to create spaces and accommodate humans in those spaces, we can consider some
 Universal concepts relating to how people interact with their environments
i) Inside & outside
ii) Individual & community
iii) Invitation & rejection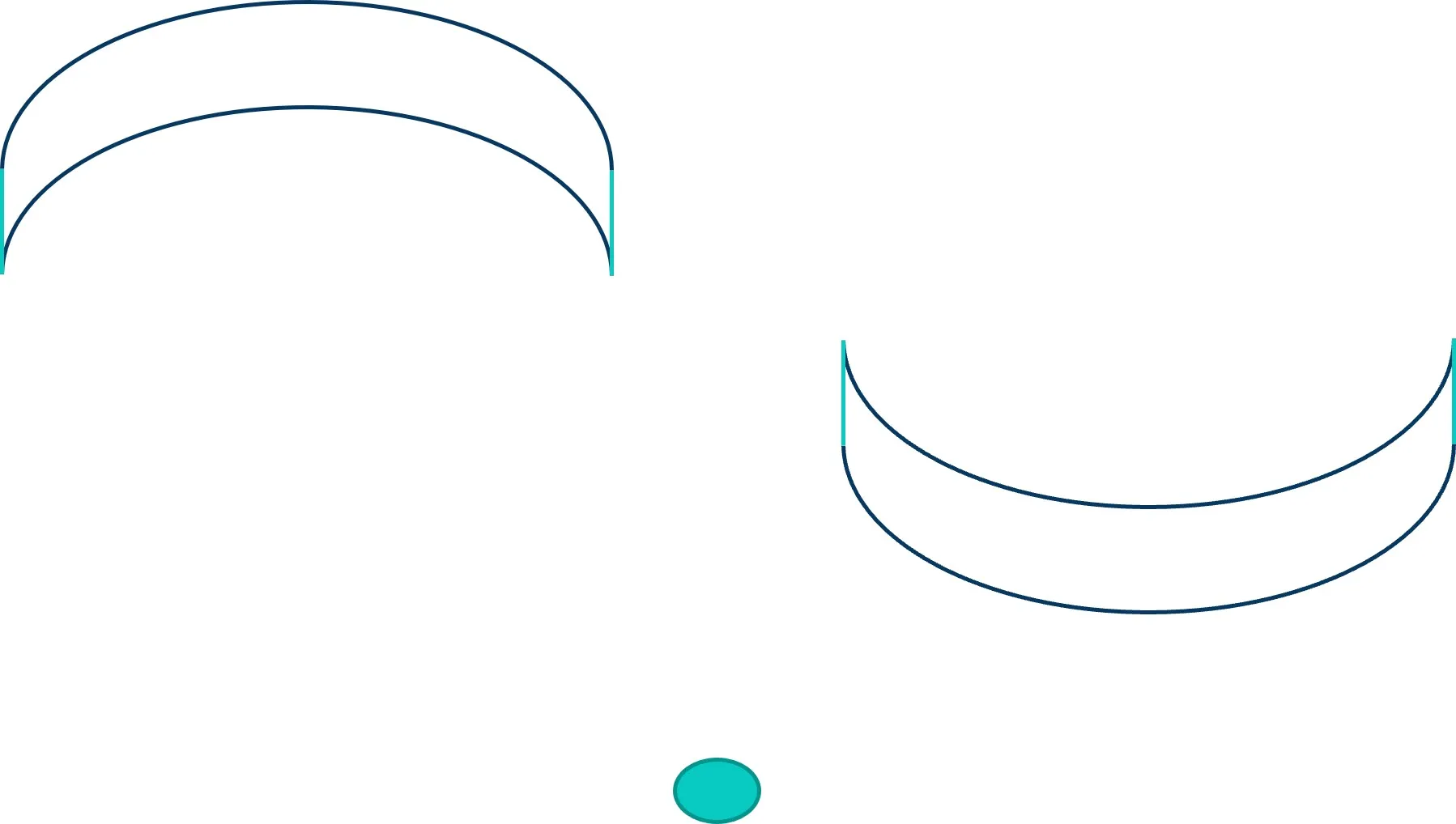 iv) Openness & enclosure
v) Integration vs segregation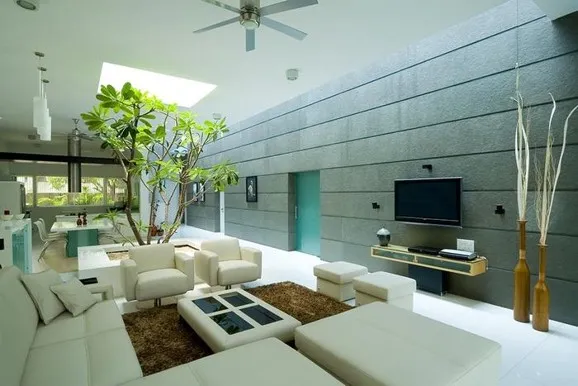 Therefore,
With these factors in mind we can start to develop a plan of requirements, the necessary functions these spaces will be fulfilling.
In some cases it is suitable to develop a matrix/table that demonstrates the requirements of each room, in terms of privacy, daylight, access, any additional requirements or special considerations for each room.
This information will be a useful reference as you work through the spaces of each room and start to develop some sketch diagrams.
11) Spaces and Spatial Relationships
Spatial Relationships
How can spaces be related to one another?
i) Space within a space
ii) Interlocking spaces
iii) Spaces linked by a common space
iv) Adjacent spaces
12) Organizing the space
You can consider a varying forms of spatial organisation, some of which are more naturally suited to particular uses than others:
Centralised organisation
Linear organisation
Radial organisation
Clustered organisation
Grid organisation
i) Centralized organization
ii) Linear organization
iii) Radial organization
iv) Clustered organization
v) Grid organization
---
Related video