If you want to know about the brick masonry or types of bonds in brick masonry or about underpinning, please click the link.
---
Construction management is a professional service that involves the planning, coordination, and control of a construction project from beginning to end. It encompasses various aspects of the project, including design, budgeting, scheduling, procurement, construction, and post-construction activities.
The primary goal of construction management is to ensure that the project is completed on time, within budget, and to the required quality and safety standards. Effective construction management requires expertise in project management, engineering, architecture, and other relevant fields.
1) Definition and important terminologies
We can define Construction project management is the planning, organizing and controlling of the company resources for a relatively short term objectives that has been established to complete goals and objectives
In construction management project is a finite endeavor – must have a start and end.
A project is a set of carefully defined activities along with resources (human, materials, equipment's and finishes and time etc.) to achieve the project goals and objectives.
2) Objectives of construction management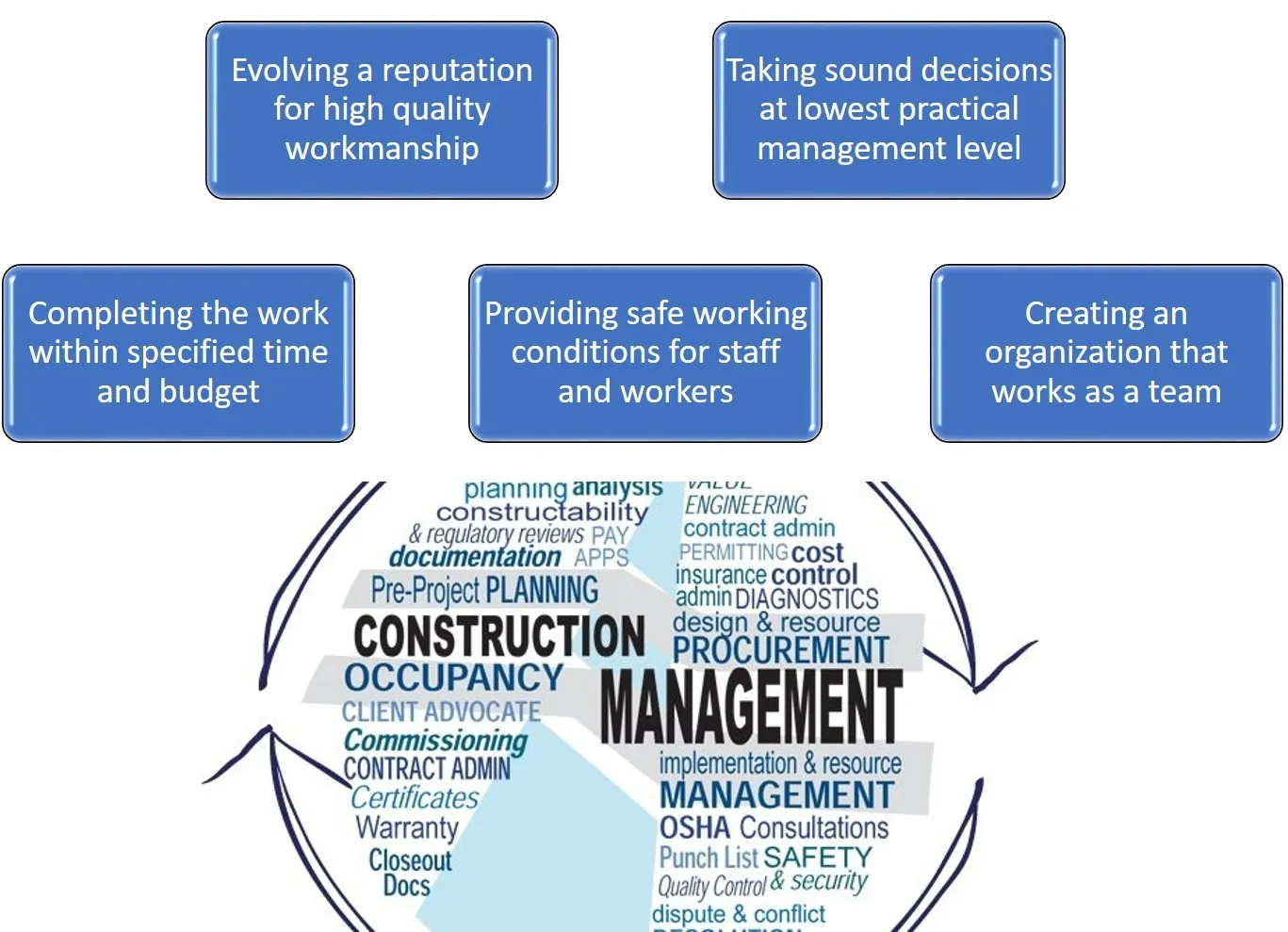 The primary objectives of construction management are:
Project completion: To ensure that the construction project is completed within the specified time frame, on budget, and to the required quality and safety standards.
Risk management: To identify, assess, and mitigate project risks that may impact the project's timeline, budget, or quality.
Cost control: To manage project costs and expenses, including material and labor costs, to ensure the project stays within the allocated budget.
Communication and coordination: To facilitate communication and collaboration between all stakeholders, including the owner, architect, contractors, engineers, and suppliers, to ensure everyone is working towards the project's objectives.
Quality control: To implement and enforce quality control procedures to ensure that the project meets the required quality standards and specifications.
Safety management: To ensure that the construction site is safe and complies with all relevant health and safety regulations and standards.
Sustainability: To incorporate sustainable practices and materials into the project to reduce the environmental impact and improve the project's long-term sustainability.
By achieving these objectives, construction management can help ensure the successful delivery of a construction project that meets the owner's expectations, stays within budget, and meets the required quality and safety standards.
3) Evolution of construction project management
The project management developed from different field of application including construction, engineering and defence.
Project management basically started in 18th century with managing resources and coordination of activities but lacked schedule optimization.
In 19th century the construction project management can be basically seen the creation of the Transcontinental Railroad, civil war etc.

The fore father of project management is Henry Gantt
He invented Gantt charts were employed on major infrastructure projects including the Hoover Dam and Interstate highway system
Evolution of construction project management
The 1950 is marked the beginning of the modern project management era.
Before 1950 this project were managed on an ad hoc basis using mainly grant charts and informal techniques and tools.
After 1950 two more project scheduling models were developed
1. PERT – Programm evaluation and review techniques
2. CPM – Critical Path Method
By the 1960s there were many larger projects being put out for construction bids and under construction.
Partially as a result, the idea began to be floated of a professional construction manager, envisioned then as an entity which would replace the general contractor.
5) Role of construction industry in India
The construction industry at present is been the second largest industry in India After Agriculture.
The use of new technologies and deployment of project management strategies made is possible undertake the mega scale projects.
In these years the construction industry in India has faced many challenges Be in respect of housing, environment power or natural hazards.
6) Construction Project management VS Strategic Management
Construction Project Management should not be confused with strategic management.
Construction Project management requires developing new methodology and mechanism to ensure achieving goal within a limited time frame.
Strategic Management has mere shared decision making and an unlimited time schedule.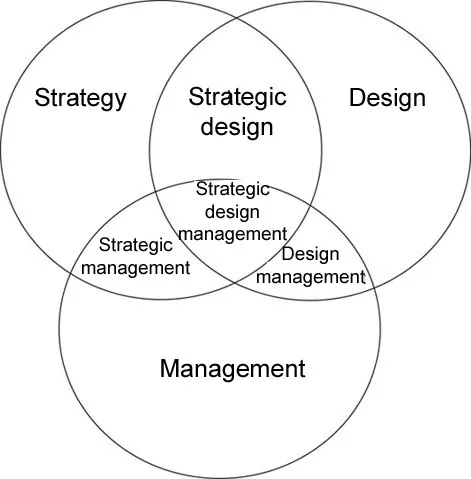 They can be the same. You can anage a construction project.
However in most cases project management is dealing with a specific project from start to finish.
Project management focuses on time and completion targets, budgets etc.
Construction management is more on the actual building side, focus on material and build quality, staff management, health and safety etc.
7) Quick recap
Construction Project management is all about controlling the time , cost and quality of a project
The Construction Management is been started in the times of world war II and Modern Construction management is invented by Henry Grant.
The construction industry at present is been the second largest industry in India After Agriculture.
The purpose of CM is to control a project's time, cost and quality
Construction Project Management Vs Project Management
---
Overall, construction management plays a vital role in ensuring the success of construction projects, and the field will continue to be an essential aspect of the construction industry.
---
Related video