If you want know about Elements of design or Objective of design or Origin of architecture or Principles of design please click the link above.
---
1) Le corbusier's villa savoye
It was Le Corbusier's Villa Savoye (1929-1931) that most succinctly summed up his five points of architecture. First, Le Corbusier lifted the bulk of the structure off the ground, supporting it by pilots–reinforced concrete stilts.
These pilots, in providing the structural support for the house, allowed him to elucidate his next two points: a free facade, meaning non-supporting walls that could be designed as the architect wished, and an open floor plan, meaning that the floor space was free to be configured into rooms without concern for supporting walls.
The second floor of the Villa Savoye includes long strips of ribbon windows that allow unencumbered views of the large surrounding yard, and which constitute the fourth point of his system.
A ramp rising from the ground level to the third floor roof terrace (the fifth point) allows for an architectural promenade through the structure.
The white tubular railing recalls the industrial "ocean-liner" aesthetic that Le Corbusier much admired.
2) Villa savoye – exterior
3) Villa savoye – ground floor, entrance
4) Villa savoye – garage sliding door
5) Spiral staircase
6) Roof garden
7) Interior view
8) Ground floor plan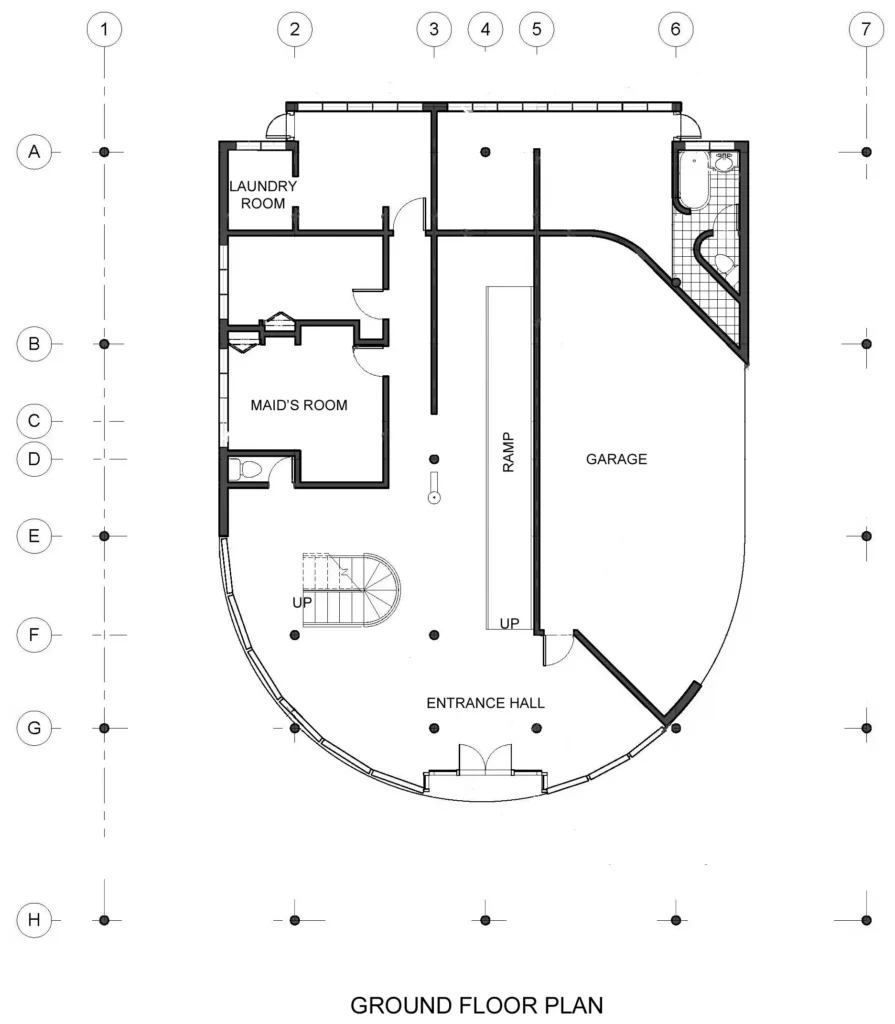 9) First floor plan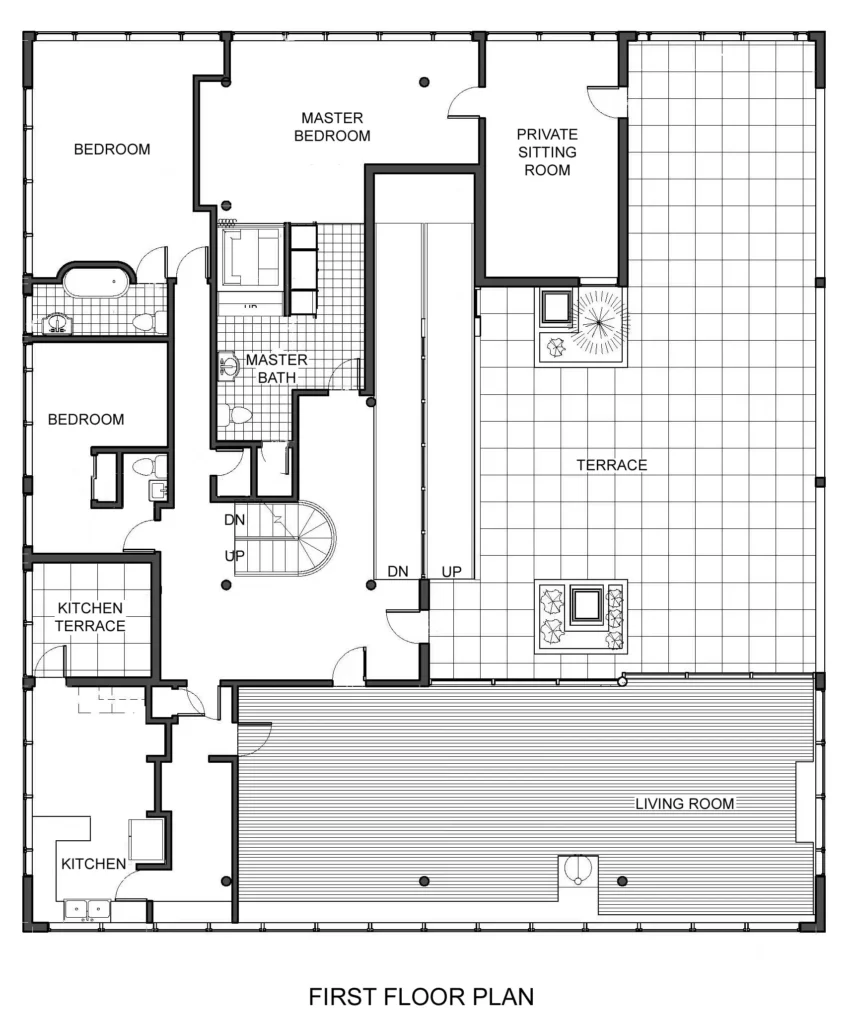 10) Roof plan
11) Plan, section & view
12) Legends of villa savoye
13) Section
14) Floor plans
15) Views
16) Design features
Modulor design — the result of Corbu's researches into mathematics, architecture (the golden section), and human proportion
"Pilotis" — the house is raised on stilts to separate it from the earth, and to use the land efficiently. These also suggest a modernized classicism.
No historical ornament
Abstract sculptural design
Pure color — white on the outside, a color with associations of newness, purity, simplicity, and health (LeCorbusier earlier wrote a book entitled, When the Cathedrals were White), and planes of subtle color in the interior living areas
A very open interior plan
Dynamic , non-traditional transitions between floors — spiral staircases and ramps
Built-in furniture
Ribbon windows (echoing industrial architecture, but also providing openness and light)
Roof garden, with both plantings and architectural (sculptural) shapes
Integral garage (the curve of the ground floor of the house is based on the turning radius)
The Villa Savoye is a masterpiece of LeCorbusier's purist design.
It is perhaps the best example of LeCorbusier's goal to create a house which would be a "machine a habiter," a machine for living (in).
Located in a suburb near Paris, the house is as beautiful and functional as a machine.
---
Related video