If you want to know about the site analysis or what is building services in tall building or principles of design please click the link.
---
India is undergoing rapid urbanization with a significant proportion of its population moving to cities and towns in search of better opportunities and a better quality of life.
1) Origin and growth of human settlements
Nomadic Life of Humans
First Civilisation??
– Babylonian
– Egyptian
– Sumerian
– Indus Valley
2) Globalization and its impact
The term globalization means International Integration.
Opening up of world trade, development of advanced means of communication, internationalization of financial markets, growing importance of MNCs, population migrations and more generally increased mobility of persons,
goods, capital, data and ideas.
It is a process through which the diverse world is unified into a single society.
• Two different faces of globalization in India
Some section of people in India, basically poor and very poor, tribal groups, they did not feel the heat of globalization at all. They remain poor & poorest as they were.
Increased gap between rich and poor fuels potential terrorist reaction.
Ethical responsibility of business has been diminished.
Youth group of India leaving their studies very early and joining Call centres to earn easy money thereby losing their social life after getting habituated with monotonous work.
High growth but problem of unemployment.
Political ideology intervenes globalization (reservation, labour law reforms).
Price hike of every daily usable commodities.
4) Globalization and its impact on construction industry
Pros
– Technology transfer (Huge machineries)
– Advancement in efficiency (More work in less time)
Cons
– Privatization leading to land grabs
– Unemployment due to robots taking over human jobs
5) Poverty in India
Poverty is a significant issue in India, despite having one of the fastest-growing economies in the world, clocked at a growth rate of 7.11% in 2015, and a sizable consumer economy.
The World Bank reviewed and proposed revisions in May 2014, to its poverty calculation methodology and purchasing power parity basis for measuring poverty worldwide, including India.
According to this revised methodology, the world had 872.3 million people below the new poverty line, of which 179.6 million people lived in India.
In other words, India with 17.5% of total world's population, had 20.6% share of world's poorest in 2011.
From late 19th century through early 20th century, under British colonial rule, poverty in India intensified, peaking in the 1920s. Famines and diseases killed millions each time.
After India gained its independence in 1947, mass deaths from famines were prevented.
Rapid economic growth since 1991, has led to sharp reductions in extreme poverties in India.
However, those above poverty line live a fragile economic life.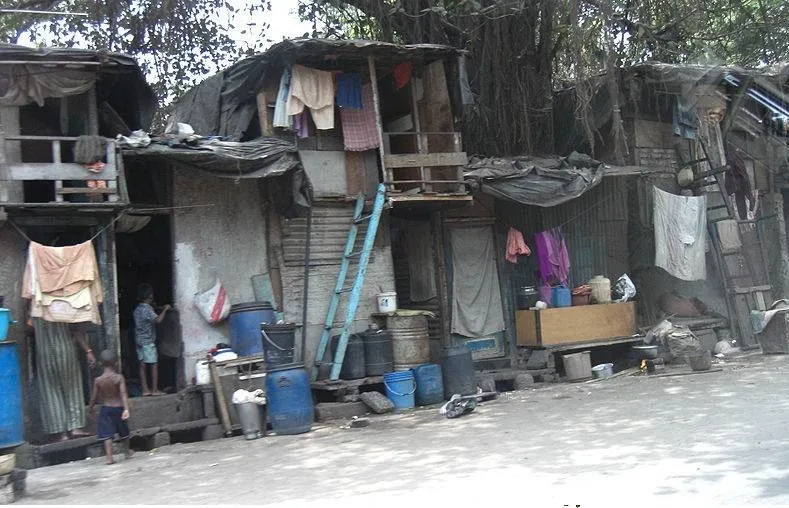 6) Definition of poverty
As with many countries, poverty was historically defined and estimated in India using a sustenance food standard. This methodology has been revised.
India's current official poverty rates are based on its Planning Commission's data derived from so-called Tendulkar methodology.
It defines poverty not in terms of annual income, but in terms of consumption or spending per individual over a certain period for a basket of essential goods.
Further, this methodology sets different poverty lines for rural and urban areas.
Since 2007, India set its official threshold at ₹ 26 a day ($0.43) in rural areas and about ₹ 32 per day ($0.53) in urban areas.
While these numbers are lower than the World Bank's $1.25 per day income-based definition, the definition is similar to China's US$0.65 per day official poverty line in 2008.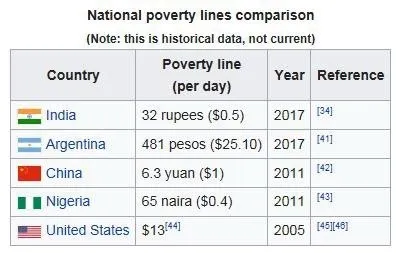 7) Population explosion
Current World Population??
– Thousands of years till 1830 to reach 1 billion.
– From 1830 to 1930 – 2 billion
– From 1930 to 1960 – 3 billion
– From 1960 to 1975 – 4 billion
– From 1975 to 2000 – 6 billion
– 7 billion reached on 31st October 2011
Current World Population = 7.6 billion (as of July, 2018)
8) Rural vs urban India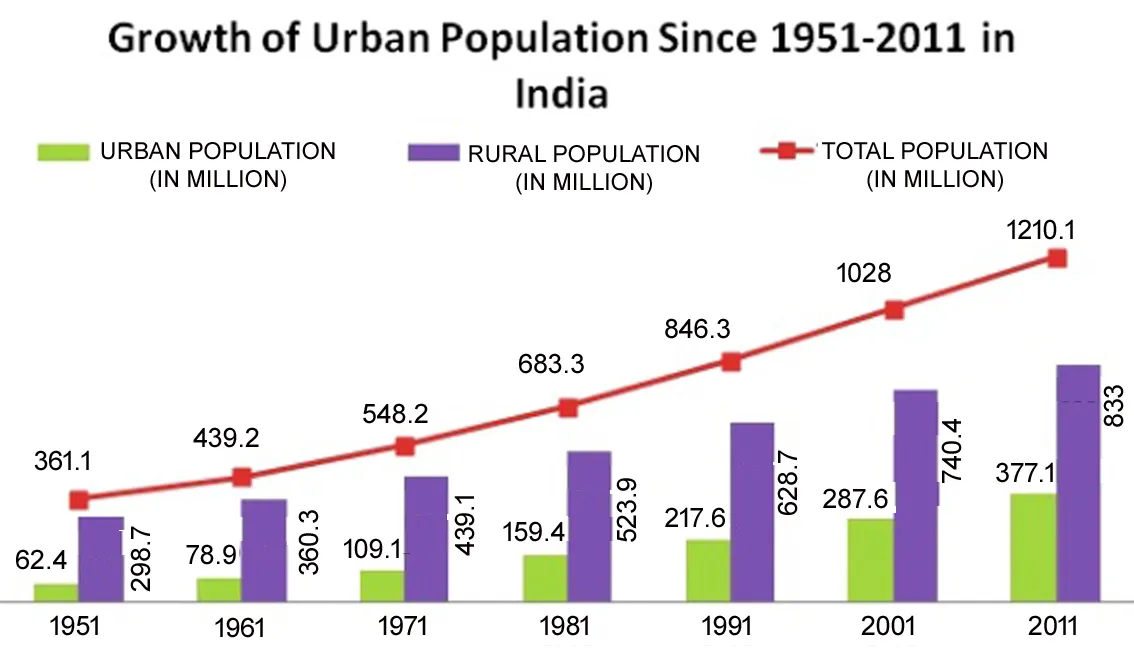 9) Urbanization in India
By-product of economic and social development.
Metro cities in India alone account for 50% of urban population.
Remaining urban population in Tier-2, 3, 4… Cities
10) Urbanization – issues
Stress on Land & Resources
Pollution – Air, Water & Land
Slums – unwanted by-product of industrialisation, rapid urbanisation and lack of planning
Slums – Problem of Housing
– Sanitation issues
– Health issues
– Social issues like crime, prostitution, etc.
11) Housing situation in India
It is reasonably well known that 31% of India's population, or 377 million out of 1.2 billion people (when last counted in 2011), lives in urban areas.
What is not as well-known is that nearly 17% of this urban population, or more than 65 million people, lives in slums, a number that has more than doubled over three decades.
More Indians now live in slums than the number of people in Italy or the UK.
The 30-year rise is the equivalent of adding the current population of Canada or Tanzania or two Syrias.
The Census of India defines a slum as a residential area where "dwellings are unfit for human habitation [due to] dilapidation, overcrowding, faulty arrangements and design of such buildings, narrowness or faulty arrangement of street, lack of ventilation, light, or sanitation facilities or any combination of these factors".
The number of urban poor has fallen 21% over six years, according to poverty estimates of the erstwhile Planning Commission.
Despite falling poverty, slums have been increasing in cities because they provide housing to millions who are not officially regarded as poor.
Up to 53 million of 65 million slum-dwellers live below the poverty line, defined as the ability to spend Rs 1,000 for a family of four every month, according to the Planning Commission.
The other 12 million belong to what are called "economically weaker sections", with the ability to spend less than Rs 8,000 per family per month.
Up to 88% of "economically weaker sections" and 11% of "lower-income groups", (with the ability to spend between Rs 8,000 to Rs 16,000 per family per month), face housing shortages, according to the Ministry of Housing and Urban Poverty Alleviation.
The housing shortage is now 19 million units (assuming a family of four, that would be 76 million people without homes and assuming a family of five, 95 million people), according to the ministry.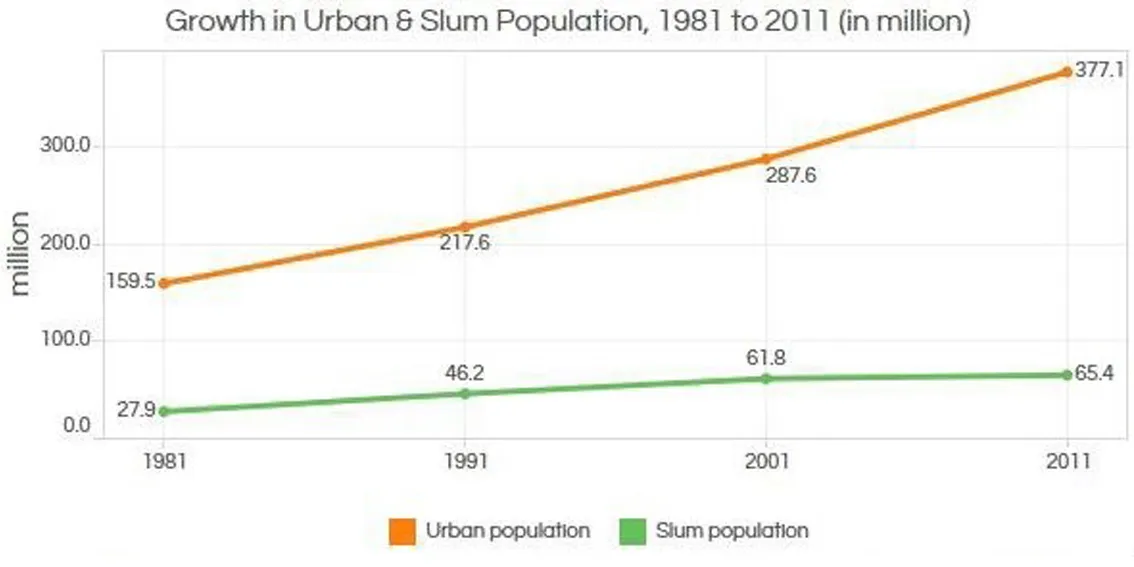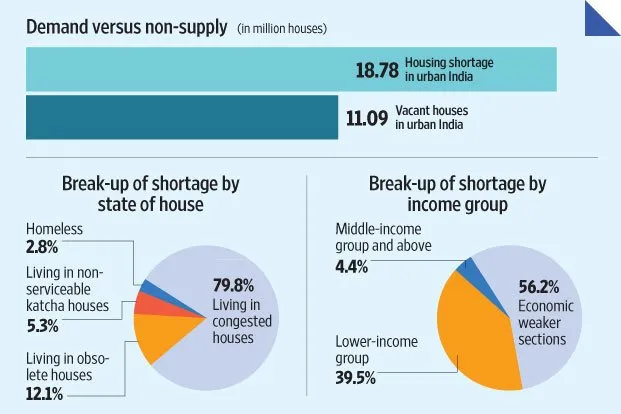 The growth of slums is highest in the five states (as shown below) with the highest urban populations and is correlated with housing shortages and urban poverty.
Almost 35% of the urban population in Andhra Pradesh lives in slums, followed by Maharashtra with 24%.
There is a clear link between urban poverty, housing shortages and a rising slum population.
For example, Maharashtra has the highest slum population (10 million), the second highest number of people below the poverty line and the second-highest housing shortage, of about 1.9 million houses.
So, about one in four Maharashtrian urban dwellers lives in a slum.

12) Word's biggest slums
---
In conclusion, the challenges of urbanization in India are vast, and addressing them requires a multi-pronged approach. The government needs to invest in infrastructure, provide affordable housing, and develop sustainable solutions for waste management, water, and energy conservation. Additionally, it is essential to prioritize urban planning, including the provision of green spaces, to create a livable and sustainable environment.
---
Related video