If you want to know about the commercial building bylaws in NOIDA or about HUDA or about NOIDA, please click the link.
---
Form BR-1 is a Building Plan Approval Form used by the Haryana Urban Development Authority (HUDA) in India. This form is required to be submitted by applicants who wish to construct or make changes to a building within HUDA's jurisdiction.
It includes details such as the owner's name, site address, proposed building plan, and other relevant information. The form is typically accompanied by supporting documents such as site and building plans, ownership documents, and NOC (No Objection Certificate) from various authorities.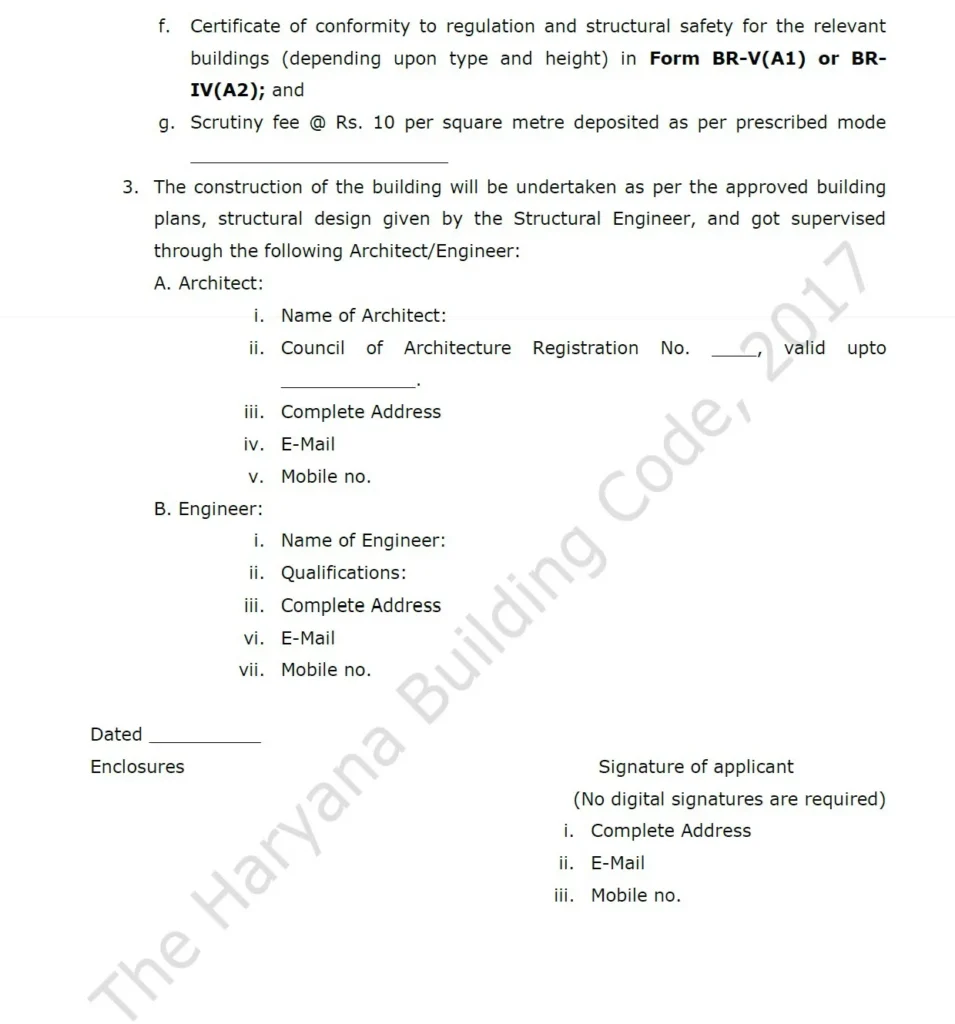 ---