If you want to know about the scale in architecture or form in architecture or proportion in architecture, please click the link.
---
Writing of titles, dimensions, notes and other important particulars on a drawing is called lettering.
Important part of a drawing.
It should be clear, legible and uniform in its style.
It should be in plain and simple style so that it could be done free hand and speedily.

Lettering is generally done in capital letters.
Different sizes of letters are used for different purpose
The main titles are generally written in 6mm to 8mm sizes.
Subtitles are written in 3mm to 5mm sizes.
The drawing number in the title box is written in numerical of 10mm to 12mm size.
The width of majority of letters is equal to the height.
All letters should be uniform in shape, slope, size and shading.
H or HB grade of pencil is recommended for lettering.
1) Different types of Lettering
Single stroke letters
Gothic letters
Guidelines
In order to obtain correct and uniform height of letters and numerals, guide lines are drawn, using 2H pencil with light pressure / 6H.
HB grade conical end pencil is used for lettering.
2) Lettering – Straight line letters
Vertical capital letters are preferred for most technical work. They are formed within a 6 by 6 grid.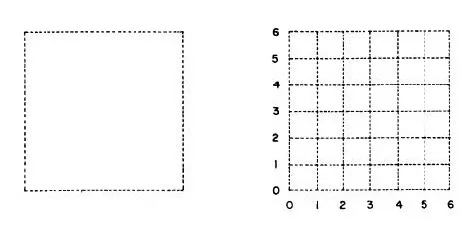 This sequence is recommended to assure that each letter is the correct width in relation in height. For example, form the two vertical sides of the "H", "N" and "M" first. Form the top of the "T" first.
The "H" and "N" are slightly narrower than they are tall. The "T" and the "M" are just as wide as they are tall
Note: Proportion: width vs. height is very important in forming letters.
3) Basic strokes
Examples : Application of basic stroke

4) Upper – case letters & numerals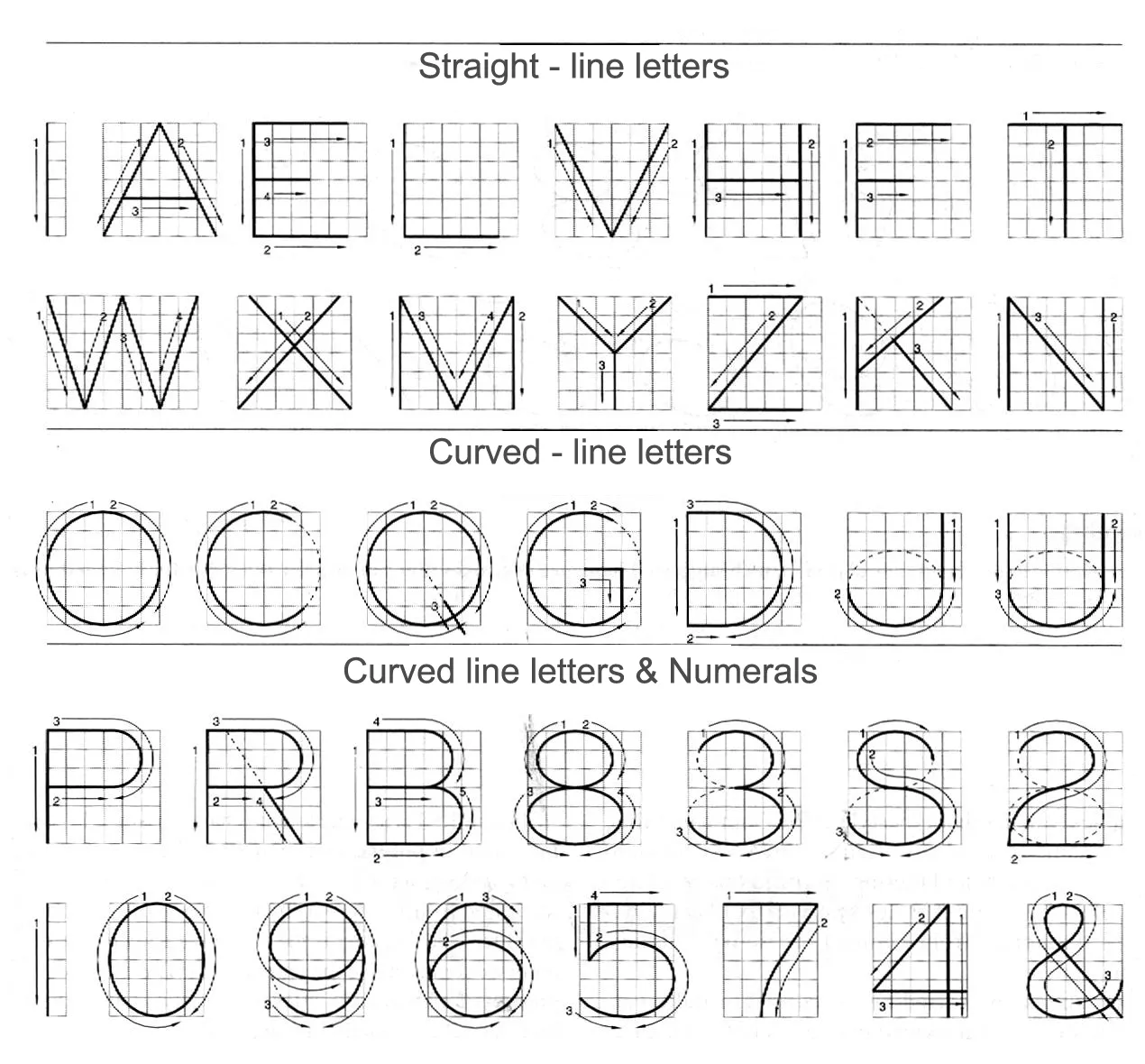 5) Lower – case letters
The text' s body height is about 2/3 the height of a capital letter.

6) Lettering – vertical gothic font
7) Example : Good and poor lettering
8) The recommended size of lettering in under
ITEM
SIZE h, mm
1.
Drawing number in Title Block and letters denoting Cutting Plane Section
10, 12
2.
Title of Drawing
6, 8
4.
Sub-titles and Headings
3, 4, 5, 6,
5.
Notes, such as Legends, Schedules, Material list,
Dimensioning
3, 4, 5
6.
Alteration, Enteries and Tolerances
2, 3
9) Examples of lettering errors
10) Sentence composition
Leave the space between words equal to the space requires for writing a letter "O".
Example

---
Related Video