If you want to know about the commercial building bylaws in NOIDA or about HUDA or about NOIDA, please click the link.
---
Here are some commonly used terminologies in the context of building by the Noida (New Okhla Industrial Development Authority) Authority.
1) Atrium
'Atrium' – A sky lighted central area, often containing plants, in modern buildings especially for common area.
2) Balcony
'Balcony' means a horizontal projection including a handrail or balustrade to serve as sitting out place.
3) Basement or Cellar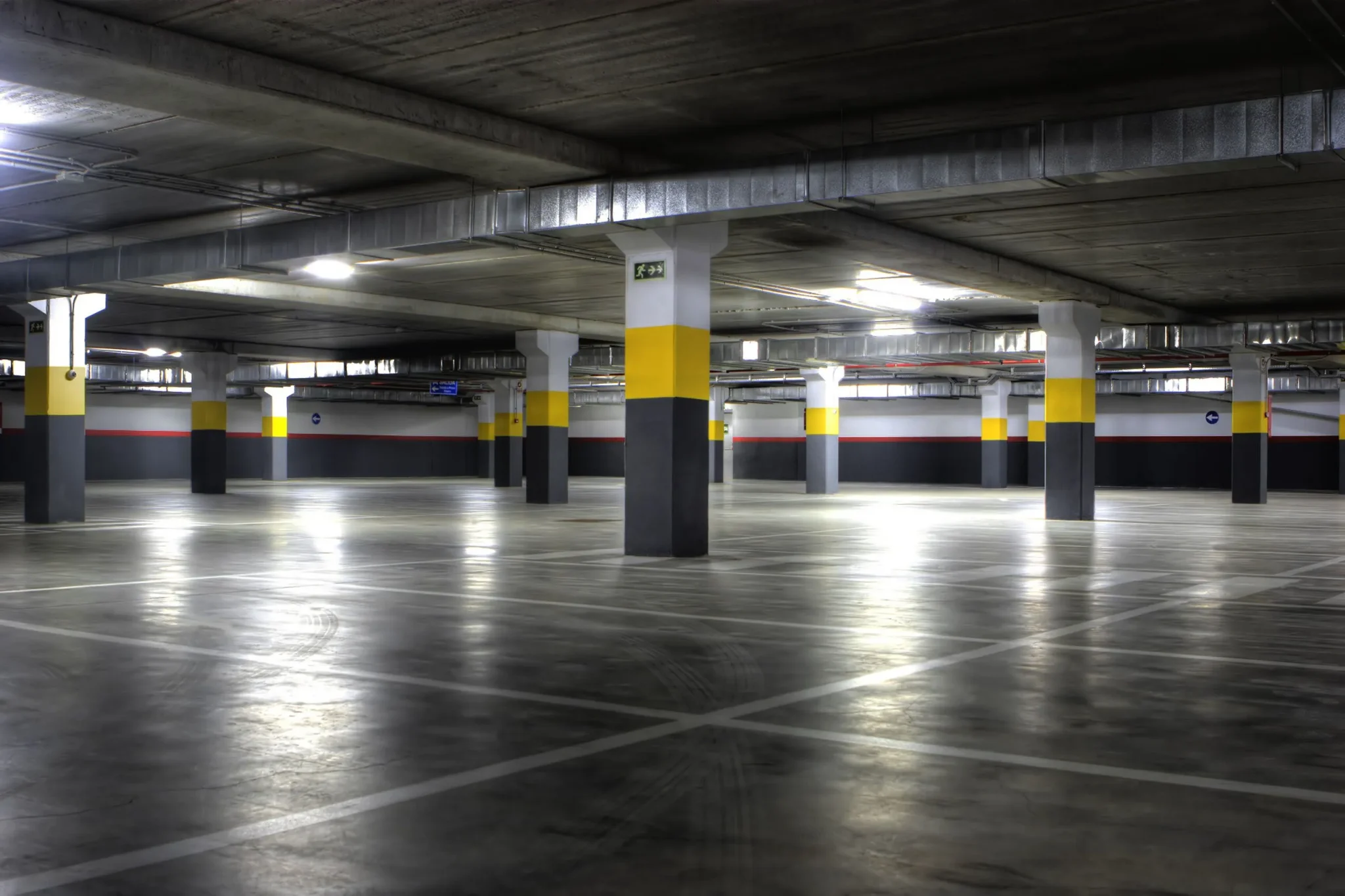 'Basement or Cellar' means the lower storey of a building below or partly below ground level.
4) Building activity
'Building activity' means erection, re-erection, making material alteration, or demolition of any building.
5) Building height
'Building height' means the vertical distance measured in the case of the flat roofs from the top level of the adjoining drain to the highest point of the building and in the case of sloping roof the mid point between the eaves level and the ridge.
Architectural features serving no other functions except that of the decoration shall be excluded for the purpose of measuring heights.
6) Building line or envelope
'Building line or envelope' means a line up to which the plinth of a building may be lawfully extended.
It includes lines specifically indicated or to be indicated in any scheme or layout plan or in these regulations.
7) Canopy
'Canopy' means a projection over any entrance and if provided in setbacks shall be either cantilevered or supported on columns.
8) Chajja
'Chajja' means a sloping or horizontal structure overhung usually provided for protection from sun and rain or for Architectural considerations.
9) Drain
'Drain' means a conduit or channel for the carriage of storm water or other used water.
10) Drainage
'Drainage' means the removal of any liquid by a system constructed for this purpose.
11) Dwelling Unit
'Dwelling Unit' means an independent housing unit with separate facilities for living, cooking and sanitary requirements.
12) Evergreen tree
'Evergreen tree' means tree that remains green for most part of the year and sheds leaves slowly throughout the year.
13) Floor Area Ratio (FAR)
'Floor Area Ratio (FAR)' means the quotient obtained by dividing the total covered area (plinth area) on all floors by the area of plot.
14) Green Building
'Green Building' A green building is one which uses less water, optimizes energy efficiency, conserves natural resources, generates less waste and provides healthier spaces for occupants, compared to a convectional building.
15) Group Housing
'Group Housing' means a premises of size not less than 2000 sq. mtrs. comprising of either residential flats or a cluster of flats and independent houses/villas, with basic amenities like parking, park, convenience shop, public utilities, etc.
16) Hazardous Buildings
'Hazardous Buildings' means a building or part of a building which is used for the storage, handling, manufacturing or processing of highly combustible or explosive materials or products which are liable to burn with extreme rapidity or which may produce poisonous fumes or explosions, or the storage or handling or manufacturing or processing of highly corrosive, toxic or noxious alkalis, acids or other liquids or chemicals producing flame, fumes or explosive, poisonous, irritant or corrosive gases and the storage, handling or processing of any material producing explosive mixtures of dust or which result in the division of matter into the fine particles subject to spontaneous ignition.
17) Hard Landscape
'Hard Landscape' means the Civil work component of landscape architecture such as pavement, walkways, roads, retaining walls, sculptures, street activities, fountains and other built environment.
18) Hedge
'Hedge' means number of shrubs or trees (often similar species) planted closely together in the line.
A hedge may be pruned to shape or allowed to grow to assume its natural shape.
19) Jali
'Jali' means A grill or screen made of metal, brick, ferro-cement, wood or any other material which is placed in front of a window, door or any opening or piece of machinery in order to protect it.
20) Layout Plan
'Layout Plan' means a plan of the entire site showing location of plots / building blocks, roads, open spaces, entry / exits, parking, landscaping etc. indicating the activity for all land parcels.
21) Technical Person
' Technical Person' means an architect / civil engineer /town planner recognized by the Authority.
22) Loft
'Loft' means an intermediary floor between two floors or a residual space in a pitched roof above normal floor level with a maximum height of 1.5 metres and which is constructed or adopted for storage purpose.
23) Development Plan
'Development Plan' means the Development Plan / Master Plan of the Authority in respect of the Area prepared by the Authority.
24) Mezzanine floor
'Mezzanine floor' means an intermediate floor, between two floors, above ground level, accessible only from the lower floor.
25) Multi Level Parking
'Multi Level Parking' means a separate block or a part of any building on a property to be used primarily for parking of vehicles through mechanized or conventional methods,.
26) Mumty or Stair cover
'Mumty or Stair cover' means a structure with a covering roof over staircase and its landing built to enclose only the stairs for the purpose of providing protection from weather and not used for human habitation.
27) Mixed Land use
'Mixed Land use' means mixing/planning of compatible uses, horizontally or vertically, on a property, such as commercial, offices, residential or institutional.
28) Occupancy
'Occupancy' means the main purpose for which a building or a part of a building is used or intended to be used and classification of a building according to occupancy shall deem to include subsidiary occupancies which are contingent upon it.
29) Open Space
'Open Space' means a space forming an integral part of the plot left open to the sky.
30) Owner
'Owner' means a person, group of persons, a company, trust, registered body, State or Central Government and its departments, undertakings and like in whose name the property stands registered in the relevant records.
31) Parking space
'Parking space' means a space enclosed or unenclosed to park vehicles together with a driveway connecting the parking space with a street permitting ingress and egress of the vehicles.
32) Permit
'Permit' means a permission or authorization in writing by the Authority to carry out the work regulated by these regulations.
33) Planning and Development Directions
'Planning and Development Directions' means Directions issued by the Authority under Section 8 of the Act for defining architectural features, facades of the buildings, maintenance of amenities etc. from time to time, and would include, unless the context otherwise indicates, any executive instructions issued hereunder.
34) Pergola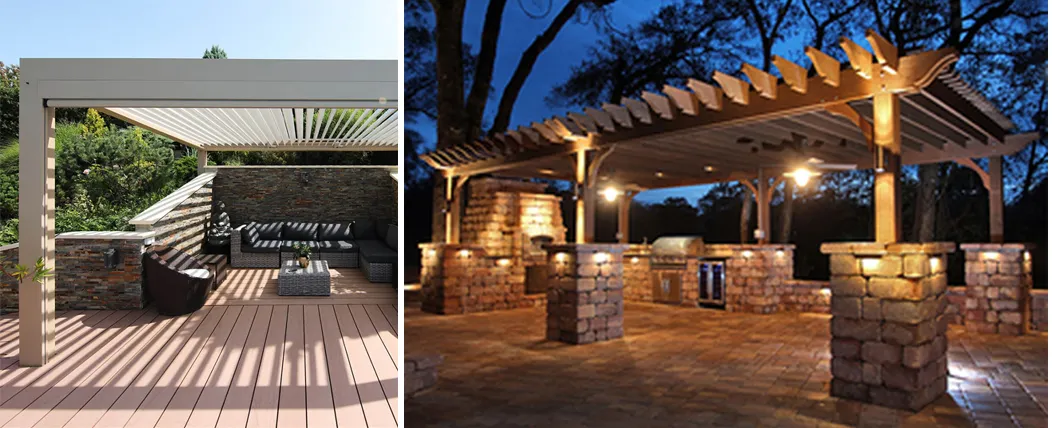 'Pergola' means a perforated slab constructed in such a manner that at least 50% of which is open to sky.
35) Purchasable FAR
'Purchasable FAR' means the additional FAR, which an old allottee can purchase over and above the FAR that was specifically allowed to him at the time of allotment.
The maximum purchasable FAR shall be allowed up to the maximum limit of applicable FAR in these regulations
36) Plinth
'Plinth' means a portion between the surface of the surrounding ground and surfaced floor immediately above the ground.
37) Plot
'Plot' means a piece of land enclosed by definite boundaries.
38) Podium parking
'Podium parking' means floor / floors above ground, of maximum 2.4mtrs. height each below the bottom of beam, if served by a ramp for movement of vehicles for entry and exit from parking area or alternatively mechanized parking as per standard plan by the registered company undertaking such construction and duly approved by the competent Authority.
Ramp for podium shall not be allowed in the setbacks.
39) Refuge Area
'Refuge Area' means For all building exceeding 24 metres height, refuge area of 15 sq mtrs shall be provided as follows:
The refuge area shall be provided on the periphery of the plot or preferably on a cantilever projection and open to air on atleast one side protected with suitable railings.
(a)The floors above 24 metres and up to 39 metres- one refuge area on the floor immediately above 24 metres.
(b) For floors above 39 metres – one refuge area on the floor immediately above 39 metres and so on after every 15mtrs.
Residential flats in multistory buildings with balconies need not be provided with refuge area, however flats without balcony shall provide refuge area as above.
40) Road / Street / Right of Way
'Road / Street / Right of Way' means any highway, street, lane, pathway, alley, stairway, passage way, carriage way, footway square, bridge, whether a thorough –fare or not, place on which the public have a right of passage, access or have passed and had access uninterruptedly for a specified period or whether existing or proposed in any scheme, and includes all bunds, channels, ditches, storm water drains, culverts, side walks, traffic islands, roadside trees and hedges, retaining walls, fences, barriers and railings within the street lines.
41) Road / Street Line
'Road / Street Line' means the line defining the side limits of a street/ road.
42) Road / Street Width
'Road / Street Width' means distance between boundaries of the road measured at right angles to the course of the road.
43) Rain Water Harvesting
'Rain Water Harvesting' means utilizing rain water for recharging of ground water, sanitation, irrigation etc. by adopting various techniques approved by the Authority.
44) Service floor
'Service floor' means a storey of maximum 2.40 mtrs. height below the beam between any two storeys to be used for running electrical cables, water or sewerage lines, service ducts or AC ducts and services and their maintenance only.
45) Setback
'Setback' means a specified line parallel to the plot boundaries.
46) Soft Landscape
'Soft Landscape' means the natural elements in a landscape design, such as plant materials and the soil itself.
47) Storage
'Storage' means a place where goods of non hazardous nature are stored and including bank safe vault and cold storage.
48) Temporary Building
" Temporary Building"- means any structure or erection or part of structure or erection which is intended to be used only for temporary purpose for a definite period and which is made of temporary and quickly removable building material such as canvas cloths, straw, mat, hay, tarpaulin, asbestos sheets/plastic sheets, etc, without any permanent foundation, wall, beam, column, slab using briks, stone, reinforcement concrete and such other materials of permanent nature.
49) Unsafe Building
"Unsafe Building'" building which structurally and constructionally unsafe or insanitary or not provided with adequate means of egress or which constitute a fire hazard or otherwise dangerous to human life or which in relation to existing use constitute a hazard to safety or health or public welfare, by reason of inadequate maintenance, dilapidation or abandonment.
50) Urbanisable Area
'Urbanisable Area' means the area earmarked for any of the following uses in the Development Plan/ Master Plan.
Residential;
Commercial;
Industrial;
Institutional;
Green area
Transportation, and
Any other Special uses as specified in the Development
Plan/Master Plan/ Scheme duly approved by the Authority.
---
Related video