If you want to know about the introduction of pile foundation or specifications in architecture work or types of floor finishes, please click the link.
---
Concrete and RCC (Reinforced Concrete) are commonly used building materials with distinct characteristics. Here are some more details about their characteristics:
Concrete:
Concrete is a mixture of cement, water, and aggregates (such as sand, gravel, or crushed stone).
It has a high compressive strength, making it ideal for use in foundations, walls, and other structural elements.
Concrete is fire-resistant and has good insulation properties.
It is a relatively inexpensive material compared to other construction materials.
However, concrete has low tensile strength and can crack or deform under tension. Therefore, it is typically reinforced with steel bars or mesh to increase its tensile strength and flexibility.
RCC:
RCC is a type of concrete that has steel reinforcement bars or mesh embedded in it during casting.
The steel reinforcement provides the tensile strength that concrete lacks and helps to increase its strength and durability.
RCC has high compressive strength and excellent resistance to corrosion, making it ideal for use in structures that are exposed to harsh environments.
It is also a versatile material that can be used in a variety of applications, including beams, columns, walls, and slabs.
However, RCC is more expensive than conventional concrete due to the added cost of the steel reinforcement.
It has relatively high compressive strength.
It has better resistance to fire than steel.
It has long service life with low maintenance cost.
In some types of structures such required making it widely used in pre-cast components.
It yields rigid members with minimum apparent deflection.
By using steel, cross-sectional dimension of structural members can be reduced.
2) Disadvantages of reinforced concrete
It needs mixing, casting and curing, all of which affect the final strength of concrete
The cost of forms used to cast concrete is relatively high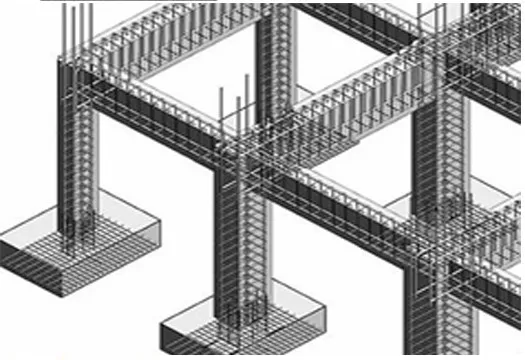 3) RCC Pedestal
5) RCC Column
---
6) Characteristics
A) Setting up of reinforcement bars. The thickness of bars and the number of bars used depends on the load it has to bear.
Basic principles
Formwork – Sides can be designed to offer all the necessary resistances as a single member or alternatively they can be designed to use a thinner material which is adequately.
Strutted – For economic reasons the latter method is usually employed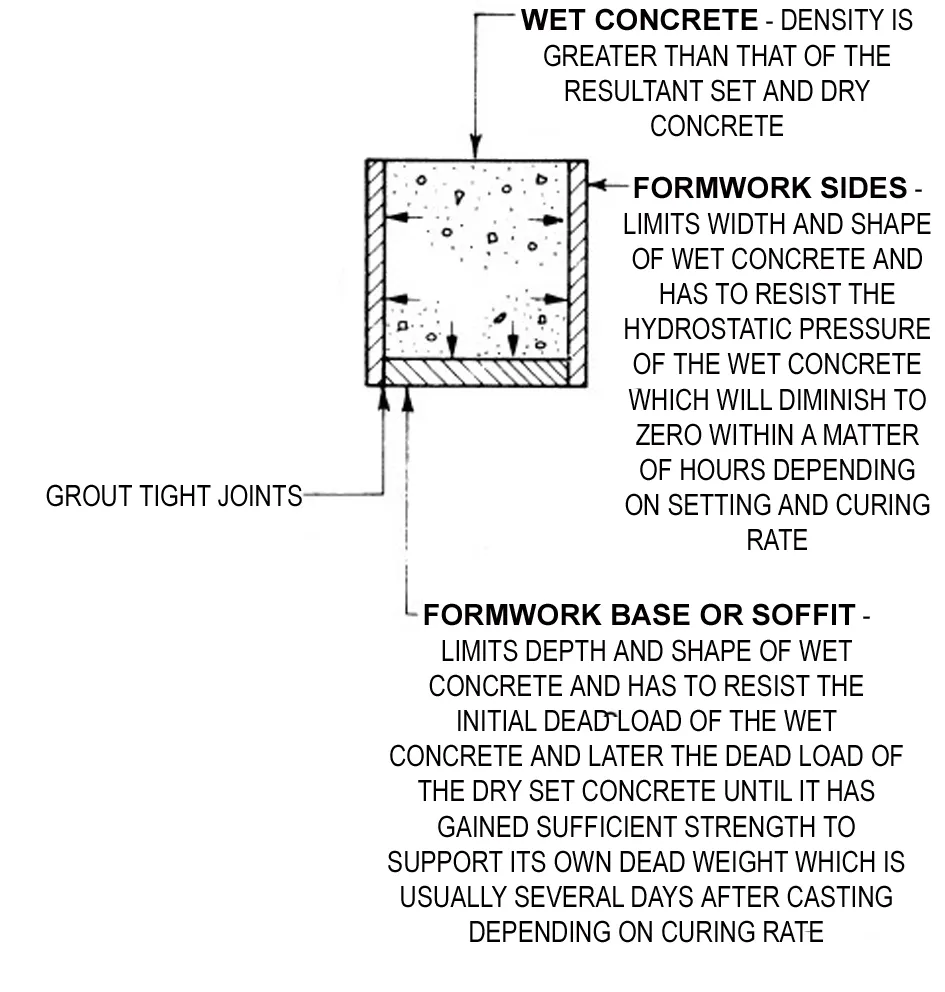 formwork soffits can be designed to offer all the necessary resistance to the imposed loads as a single member or alternatively they can be designed to a thinner material which is adequately propped – For economic reasons the latter method is usually employed
Reinforcement
Number of reinforcement bar used in columns may be varied instead of varying the size of columns.
Formations of lateral reinforcement bars depends on the number of vertical reinforcement bars used in a column.
Lateral ties should have a minimum diameter of 10 mm
Type of reinforcement used is usually T12, reinforcement steel with diameter of 12mm.
Lateral views of steel reinforcement cage
B) Cladding of formwork using plywood.
---
C) Cement is being poured into the formwork. A concrete vibrator is then to release trapped air and excess water.
D) When the concrete id column have dried up after 28 days, cladding of formwork for beams can be done.
---
E) Reinforcement bars for beams are set up.
F) Cement is poured into the formwork. A concrete vibrate is the use to ensure that the concrete settle firmly in place.
G) The framework is removed after the concrete dried. Column and beams are formed. Excess rebar on top of column is for continuation of rebar for next floor.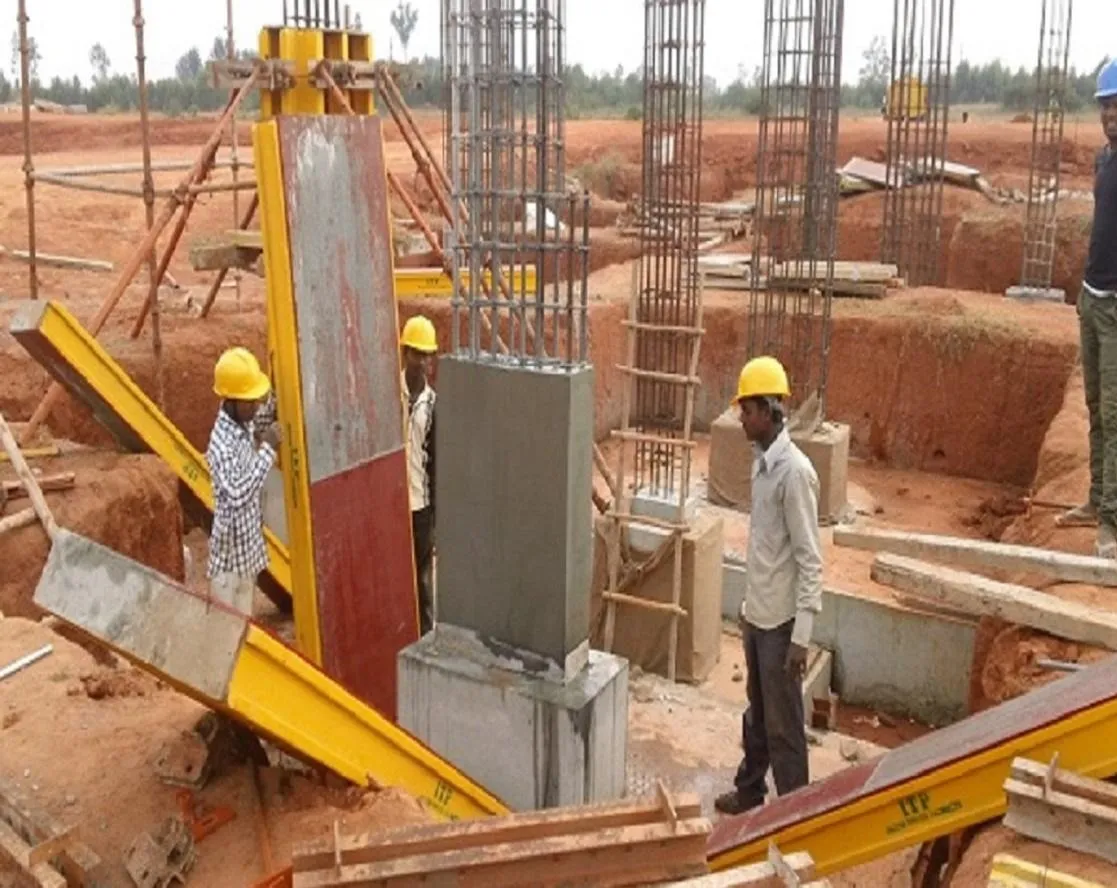 6) Curing
Why curing of concept is required?
Curing of concrete is required for the following reasons:
To prevent the concrete to dry out prematurely due to solar radiation and wind. This prevents plastic shrinkage of concrete.
It helps to maintain the concrete temperature by allowing the hydration process. Hydration process requires water to carry on and release heat.
Curing helps the concrete to harden and bond with internal material and reinforcement. This helps to prevent damage to bond between concrete and reinforcement due to vibration and impact.
This helps development of impermeable, crack free and durable concrete.
Curing Methods
Water Curing
Membrane Curing
What is the duration of concrete curing?
Curing of concrete for longer during increase the strength and durability of concrete structural member. The following figure explains how the compressive strength of concrete increases with time when it is cured for longer duration.
The curing duration of concrete depends on
The reason for curing i.e. to prevent plastic shrinkage, temperature control, strength and durability of concrete.
The size of concrete structural member.
The type of concrete grade and rate of hardening of concrete.
The temperature and moisture condition of surroundings.
The exposure conditions of concrete surface during and after curing.
The requirement of curing duration as per specification of concrete.
---
Related video