If you want know about Broad working of noida or Theory of proportion or Vastu for internal planning of house or Commercial building bylaws in noida please click the link above.
---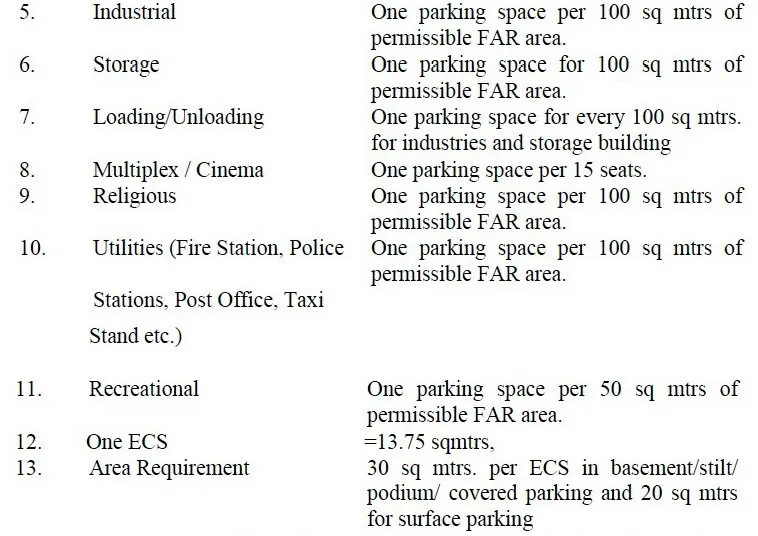 1) Note
(I) Notwithstanding anything contained in these directions / regulations the Chief Executive Officer may where having regard to the features of a particular sector and the width of a road abutting any building / plot and the master plan consider it expedient to do so order for the preparation of architectural control detailed drawing for any of all the major projects specifically, especially of non residential character which may or may not deviate partly or wholly from the provisions of these regulations.
For such purpose, Chief Executive Officer may constitute a committee, which shall submit its report to him for final decision.
(II) Helipad may be permitted on the roof top of buildings above 60 mtrs. height subject to the clearance from Airport Authority and structural safety from I.I.T/ N.I.T.
(III) Development of parking facilities may be permitted proportionately on the basis of proposed phasewise development.
However, provision of parking facilities has to be made on the basis of maximum permissible F.A.R.
(IV) Parking norms are revised from time to time. Parking facilities have to be provided on the basis of revised norms for new proposed construction.
Parking facility developed on the basis of old norms for old construction may be allowed to continue. If no parking facility has been developed, provisions have to be made on the basis of new norms for the entire old and proposed construction.
---
Related video