If you want to know about the interrelationship of spaces or circulation in architecture or general building requirements, please click the link.
---
Architecture refers to the design and planning of buildings and structures, taking into account factors such as aesthetic appeal, functional requirements, and safety. It involves the creation of plans, elevations, sections, and perspectives, as well as specifying materials, construction methods, and other technical details.
Architecture also considers the impact of the built environment on society, culture, and the natural world. The field encompasses a wide range of styles and traditions, from ancient structures to cutting-edge modern designs.
1) What is drawing
The art or technique of representing an object or outlining A figure, plan, or sketch by means of lines.
OR
It is an art of expressing the emotions.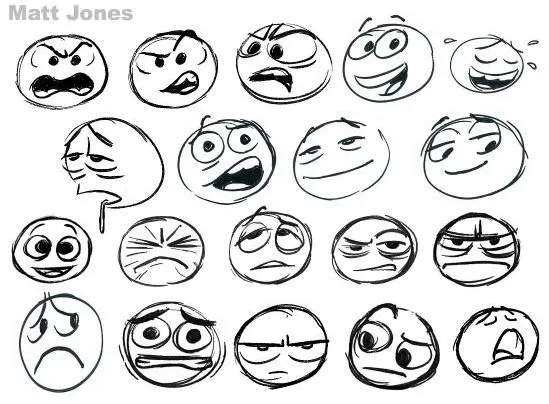 2) Reason why people draw
To provide a pattern to follow or give instructions how to make something.
To visualize thought and work something out.
To help clients visualize what is proposed.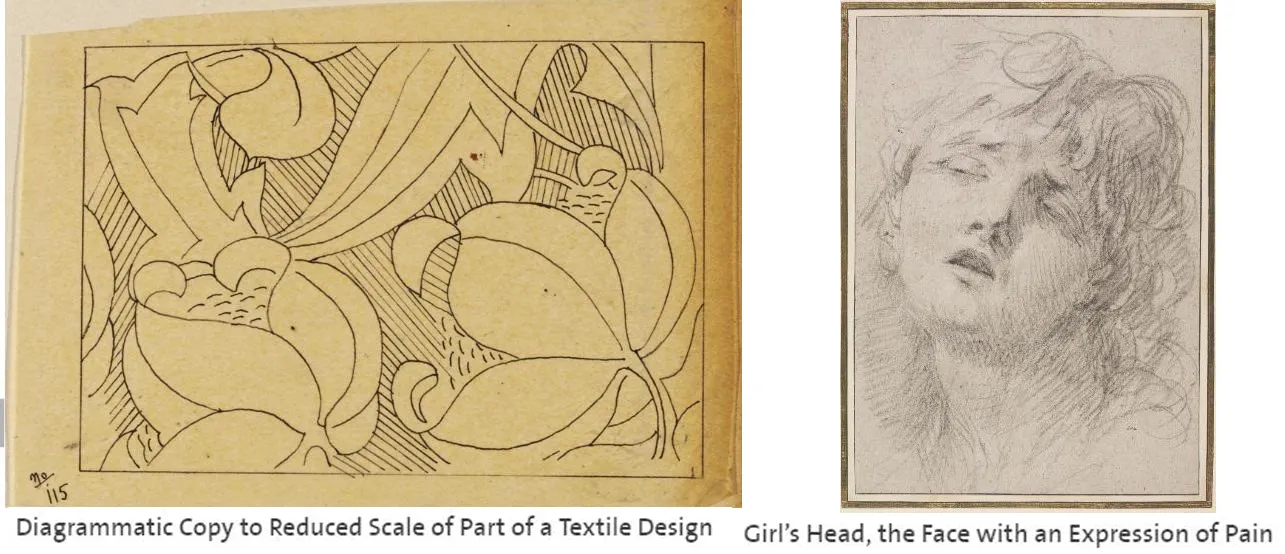 To describe or record something.
To give pleasure as ends in themselves.
3) What is architecture
Architecture is the art and science of designing and constructing buildings, structures, and environments that serve human needs and purposes. It encompasses the technical, aesthetic, and functional aspects of design and construction, and is concerned with the creation of spaces that are safe, efficient, and appealing.
Architecture also considers social, cultural, and historical factors in its designs and takes into account issues such as sustainability, accessibility, and human comfort.
Architecture has a long history, with ancient civilizations such as the Greeks, Romans, and Egyptians leaving behind significant examples of architectural design.
Over the centuries, architecture has evolved to meet the changing needs and preferences of society, and today, it encompasses a wide range of styles and approaches, including modern, postmodern, sustainable, and historic preservation.
The art or practice of designing and constructing buildings. (According to dictionary)
4) Architects Perspective on Architecture
"Architectures is life; or at least it is life itself taking form and therefore it is the truest record of life as it was lived in the world yesterday, as it lived today or ever will be lived." – Frank Lloyed Wright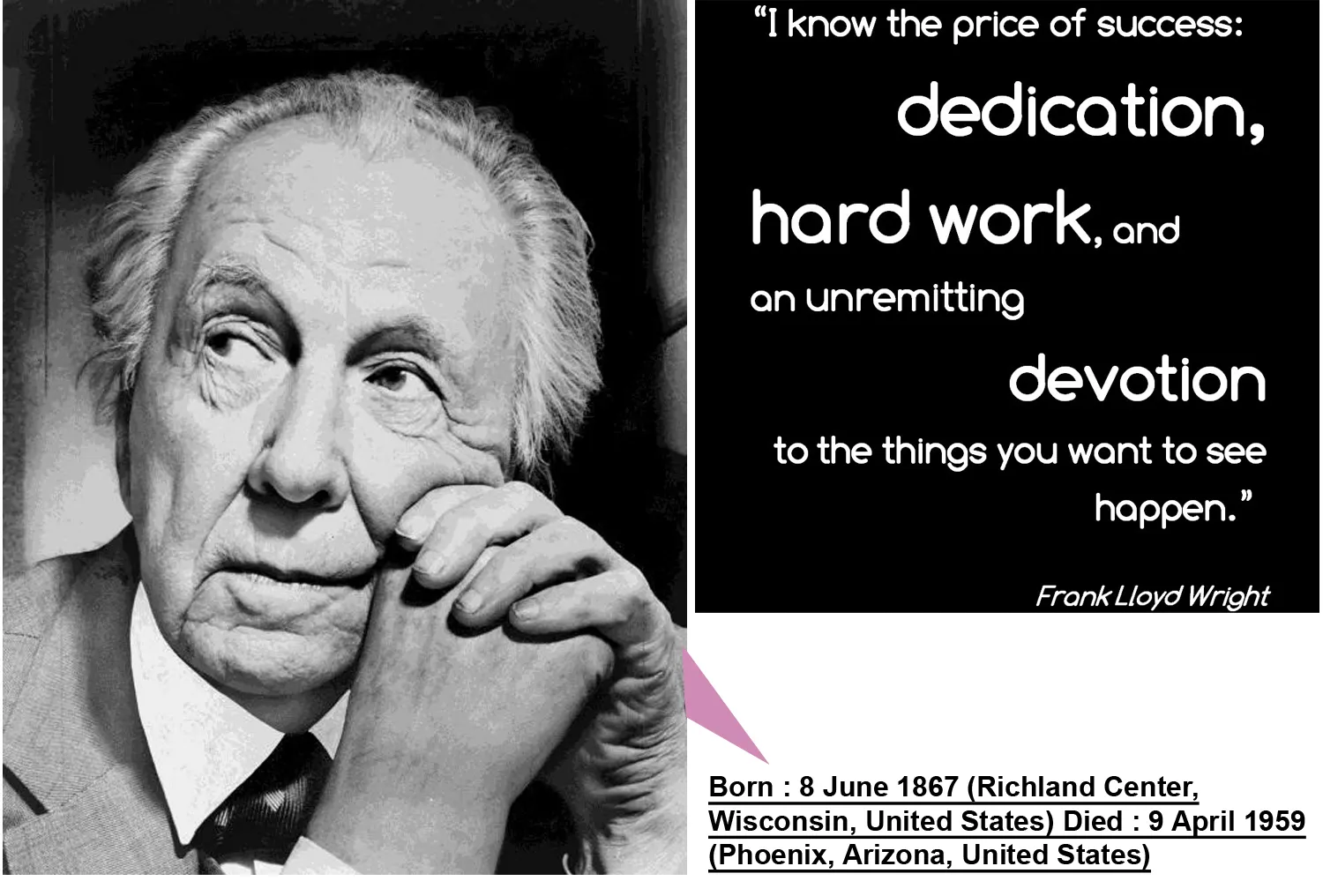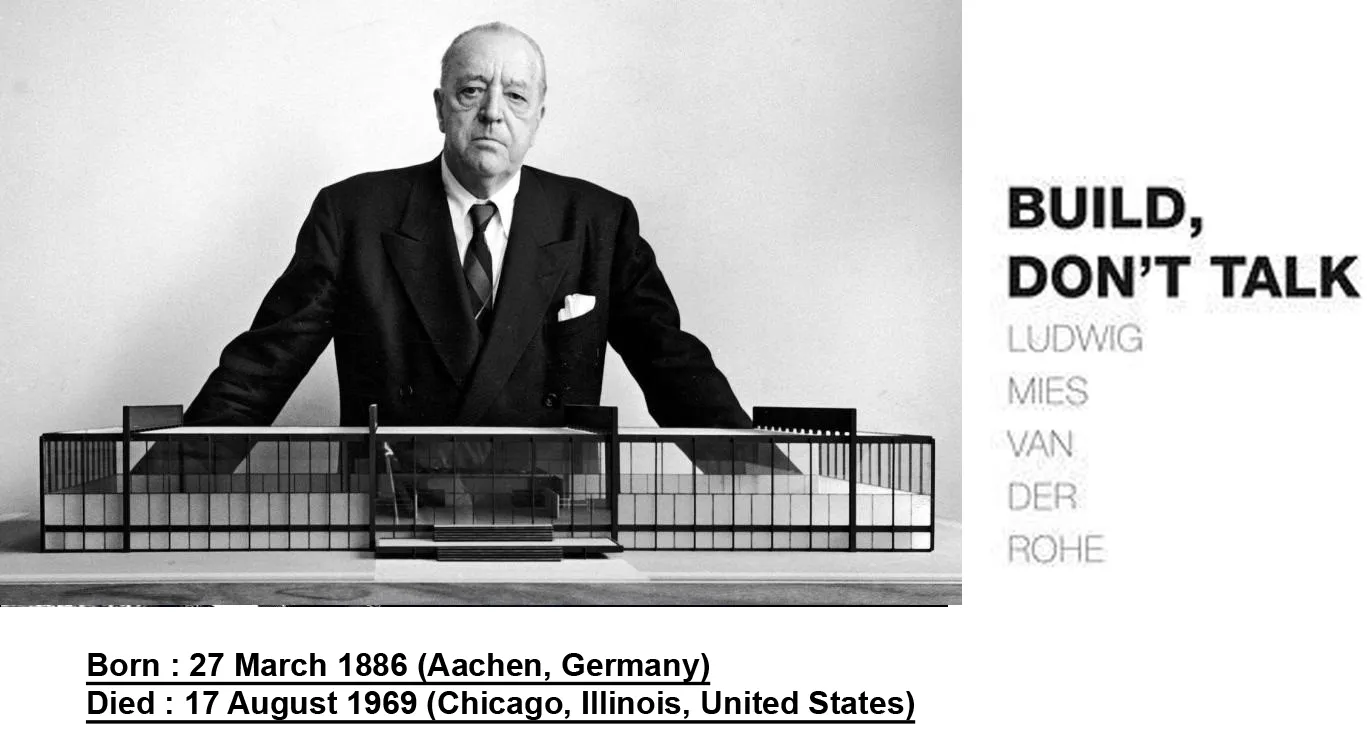 5) What is Architectural Drawing
Architectural drawing is a form of technical illustration used by architects and building professionals to communicate their designs and ideas. It is a key tool for visualizing and documenting the design of a building or structure. Architectural drawings can take many forms, including floor plans, elevations, sections, perspectives, and details.
An architectural drawing is a manual for a building. The architectural drawing is an illustration of what the final product will look like, plus an instructional tool on how to achieve it. Architectural drawings can be devoted to depicting an overview of the building (i.e., an elevation), or they can focus on a particular element (a detail).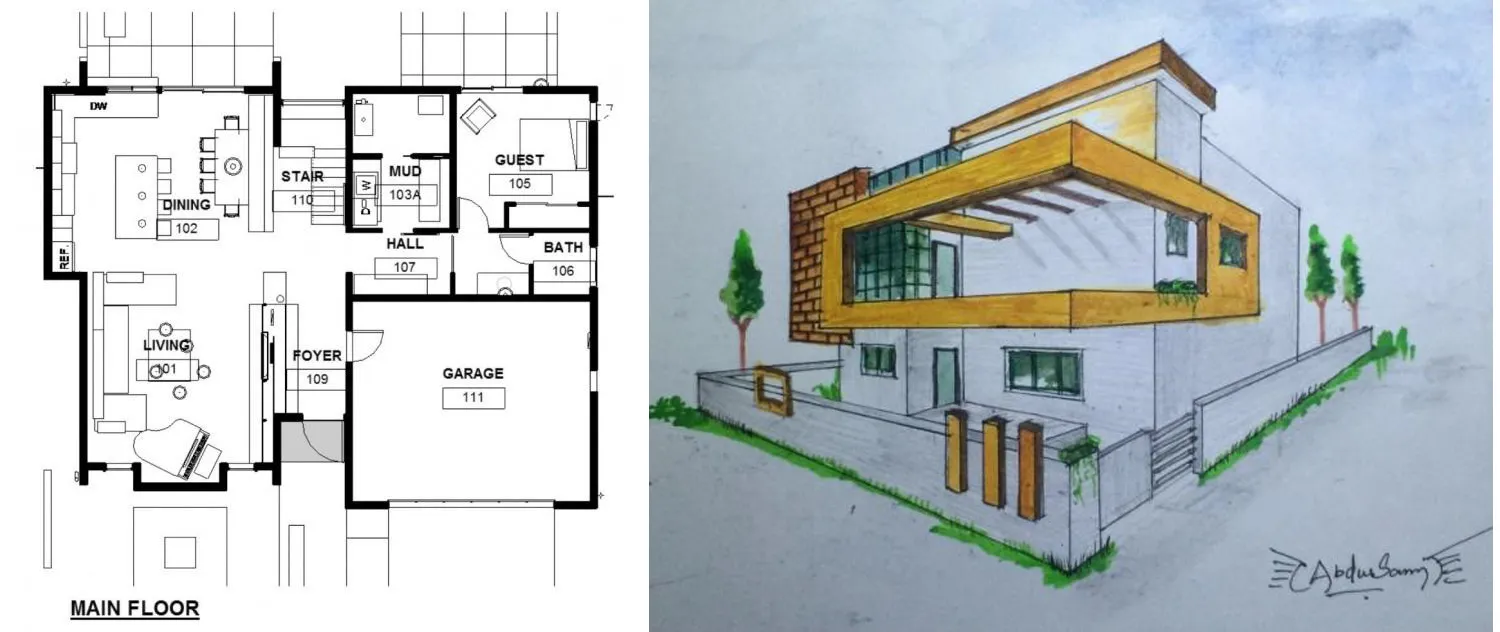 Architectural drawing is made according to a set of convention, which includes particular views like floor plan, section, sheet sizes, units etc.
Architectural drawing is used by architect to develop their design ideas to clients and also to communicate ideas and concepts.
Purpose of Architectural Drawing
To develop a design idea into a coherent proposal.
To communicate ideas and concepts.
To make a record of a building that already exists.
To indicate overall appearance of structure and minute details.
If you want to know about the making of good for construction drawing, please click the link.
6) How to make Architectural Drawings
To create architectural drawings, follow these steps:
Start with a Concept: Develop a clear concept and idea of what you want to build. Consider the purpose of the building, its location, and the needs of the people who will use it.
Research Building Codes and Regulations: Familiarize yourself with the building codes and regulations in your area, such as those related to accessibility, fire safety, and energy efficiency.
Sketch Your Ideas: Use sketches or rough drawings to explore different design options and refine your ideas.
Create a Floor Plan: Develop a detailed floor plan, showing the location of walls, doors, windows, and other architectural features.
Draw Elevations: Draw elevations of the building, showing its height and shape from different angles.
Develop Cross-Sections: Create cross-sectional views of the building, showing how different parts of the structure fit together.
Create a 3D Model: Use 3D modeling software or a physical model to visualize the building and explore its form and space.
Detail Specific Elements: Draw detailed drawings of specific elements of the building, such as windows, doors, and staircases.
Revise and Refine: Review your drawings and make revisions as needed, incorporating feedback from stakeholders, building professionals, and others.
Finalize the Drawings: When you are satisfied with your designs, finalize the drawings, including all relevant details and annotations, and use them to guide the construction process.
It's worth noting that creating architectural drawings can be a complex and time-consuming process, requiring a high level of technical knowledge and skill. However, the end result is a clear and accurate representation of your design that can be used to bring your vision to life.
7) Drafting tools in architecture
Architectural drafting involves the creation of precise and accurate drawings using specialized tools. The following are some common tools used in architectural drafting:
Drawing board/ Drafting Table
T-Square
Parallel Bar
Set – square (30/60 & 45/45 & adjustable)
Sheets (of various sizes)
Tracing paper
Graph paper/ Square book
Compass
Rulers
Protractor
Templates
French Curves
Pencils (of different grades)
Cutter
Sand Paper
Eraser
Clamps
Adhesive Tape
Duster
Roll and Draw
It's important to choose the right tools for the job and to understand how to use them effectively to achieve the desired results.
i) Drawing Board/ Drafting Table
A drafting table is a large, flat surface used to support the drafting paper or board while you work. It is typically adjustable, allowing you to change the angle and height to a comfortable position.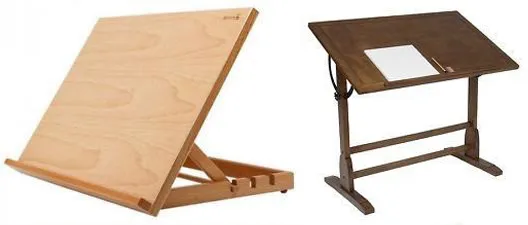 The drawing board is an essential tool.
Paper will be attached and kept straight and still, so that the drawing can be done with accuracy.
Paper could also be secured to the drawing board with pins , C-clamps or adhesive tape.
It can also be adjusted to different angles for the ease of the user.
ii) T- Square
Used to draw horizontal lines, T-squares are used in conjunction with a drafting board and can be used to draw straight lines at any angle.

A T-square is a straightedge which uses the edge of the drawing board as a support.
It is used with the drafting board to draw horizontal lines and to align other drawing instruments.
iii) Parallel Bar
A parallel bar is attached to drafting table/ drawing board with the help of clamps and thread.
The bar moves up and down on thin wire.
The parallel bar is easy to use.
Helps in supporting the set square for taking vertical measurements.
iv) Set – Square
Set squares are triangular templates used to draw perpendicular lines and right angles.
v) Roll & Draw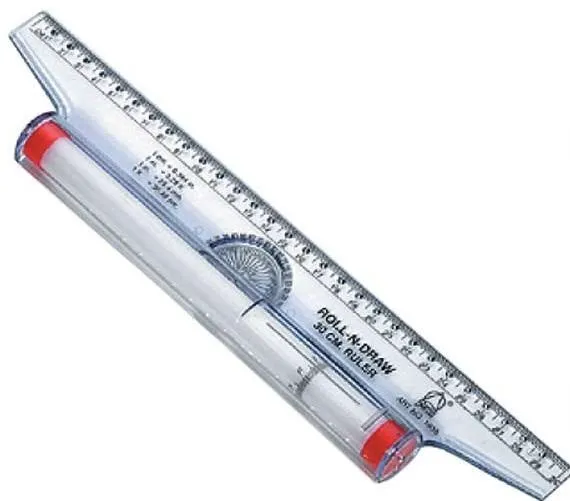 vi) Sheets
vii) Compass
Used to draw circles and arcs, compasses come in various sizes and can be adjusted to draw circles of different sizes.

viii) French Curves
French curves are flexible, curved templates that can be used to draw curves of different shapes and sizes.
ix) Rulers
Used to accurately measure and draw architectural elements, scale rules come in various scales, such as 1/4 inch, 1/8 inch, or 1/16 inch per foot.

Architect's scale is a scaled, three-edged ruler which has six different scales marked to its sides.
They are of two types : Metric scales and Feetric scales.
A typical combination for buildings details is 1:10, 1:20, 1:50, 1:100, 1:25, 1:75 and 1:125.
x) Protractor, Eraser & Cutter
xi) Templates
Templates are pre-made shapes, such as arcs, circles, or ovals, that can be used as a guide to create consistent drawings.
xii) Pencils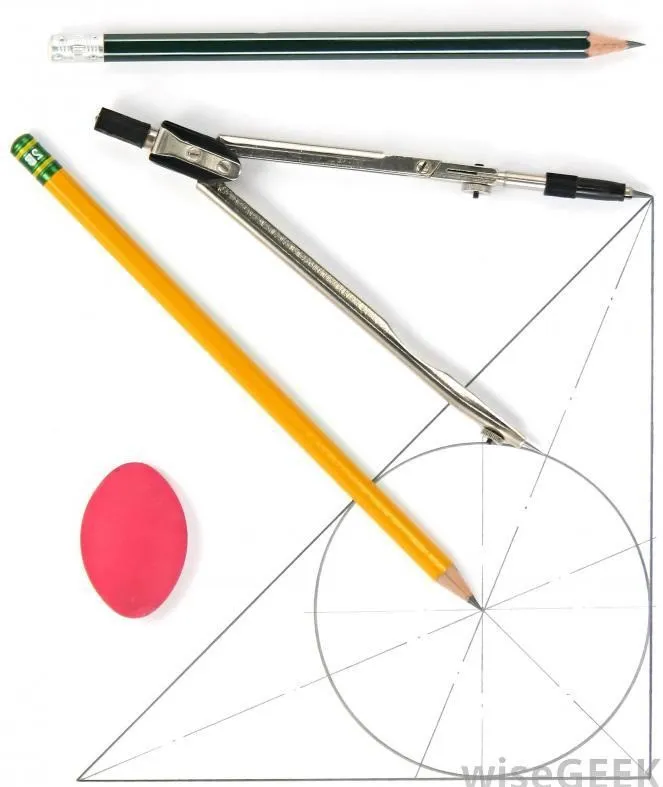 Used for sketching and preliminary drawings, pencils come in various grades of lead and can be used to create soft, light lines.
Wooden "Drawing" pencils are specially made to allow for the drawing of lines at different thicknesses or darkness's.
The "HARDNESS" or "SOFTNESS" of the lead determines the darkness or thickness of the line.
Hard leads provide "light" or "thin" lines.
Soft leads provide "dark" or "thick" lines.
A good thing to remember:
A B grade means the core has more graphite, and will make a bolder, darker line, and also be a little smudgier than a light pencil.
An H grade means the core has more clay, and will make a lighter, finer line, and will be less smudgy than a dark pencil.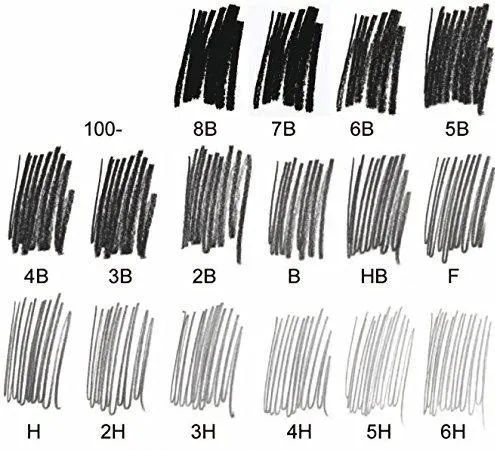 6B – Very soft for shading and rendering of pictorial views.
B – Soft for drawing thick "border" lines on title blocks and drawing sheets.
HB – Medium thick lines for freehand sketching.
H – Medium thick lines for freehand sketching or lettering or drawing visible edges and outlines of surfaces.
2H – Hard thin lines for drawing hidden lines to show hidden surfaces or interior details.
4H – Hard thinner lines for drawing center lines and locating centers of circle and arcs or the axis of a cylinder.
6H – Hard very thin lines for drawing construction or layout lines and guide lines for lettering.
xiii) Sand Paper
xiv) Adhesive tape, Duster, Clamps
xv) Drafting Software
Used to create digital drawings, drafting software such as AutoCAD, SketchUp, and Revit are powerful tools that can be used to create detailed, 3D models and technical drawings.
These tools can help to enhance the accuracy and precision of your architectural drawings and make the drafting process more efficient and effective.
---
Related video