"If you want to know about the elements of design or principles of design or proportion in architecture, please click the link"
---
The origin of architecture can be traced back to ancient civilizations such as the Egyptians, Greeks, and Romans, who developed advanced building techniques and styles that have influenced architecture to this day. Architecture has evolved over time and has been shaped by cultural, social, and technological developments, as well as artistic and aesthetic movements.
1) What is architecture?
Architecture more than just glass, steel & concrete. It's about solving problems and understanding the context beyond the site. It's a practice of delivering solutions that fits, while creating greater meaning.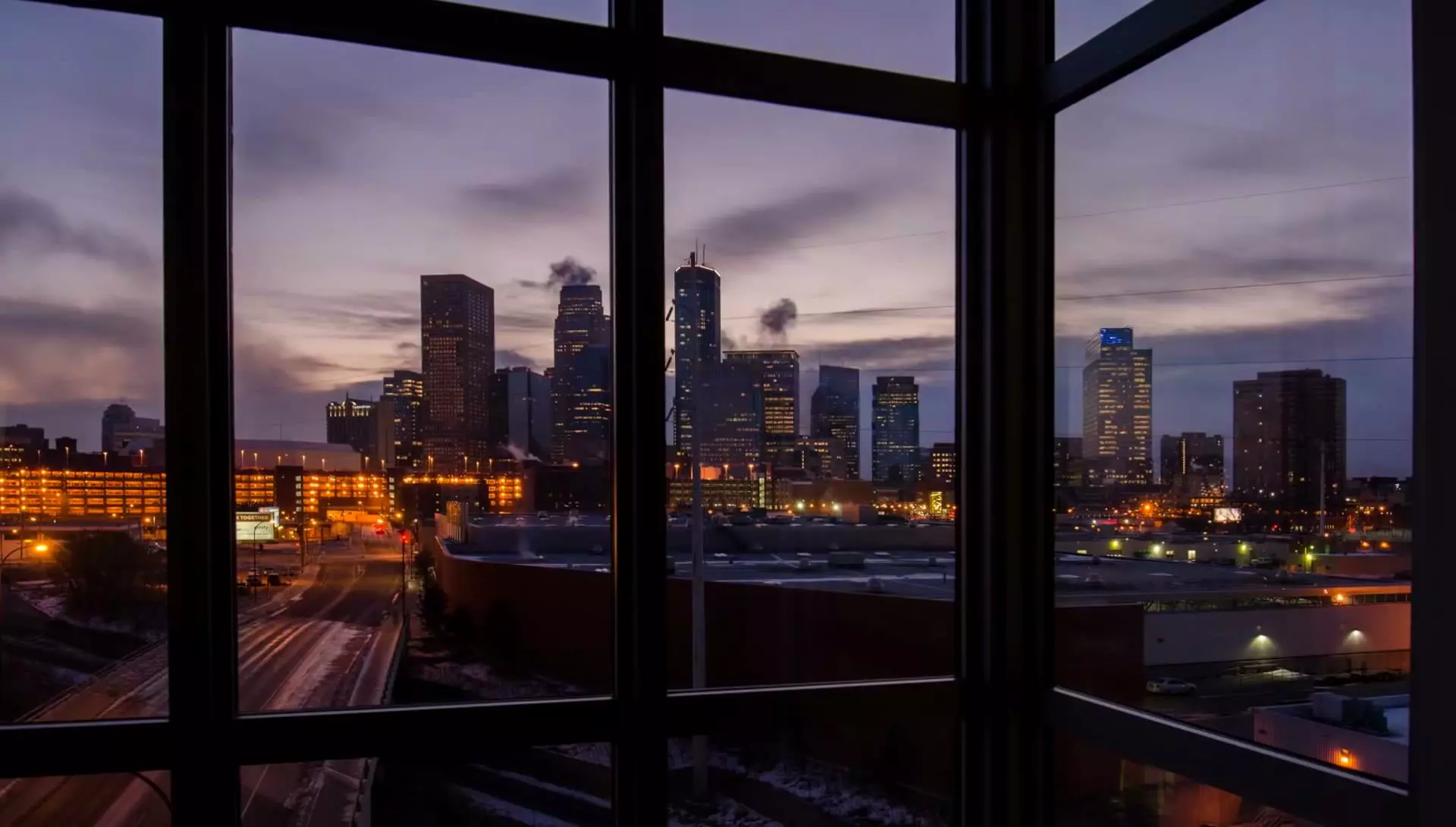 Architecture is the living story of how society's values are reflected and affected by the built environment.
It is a practice of giving birth to form & function from concept & purpose.
Giving shape to light & shadow in order give purpose & meaning to a space.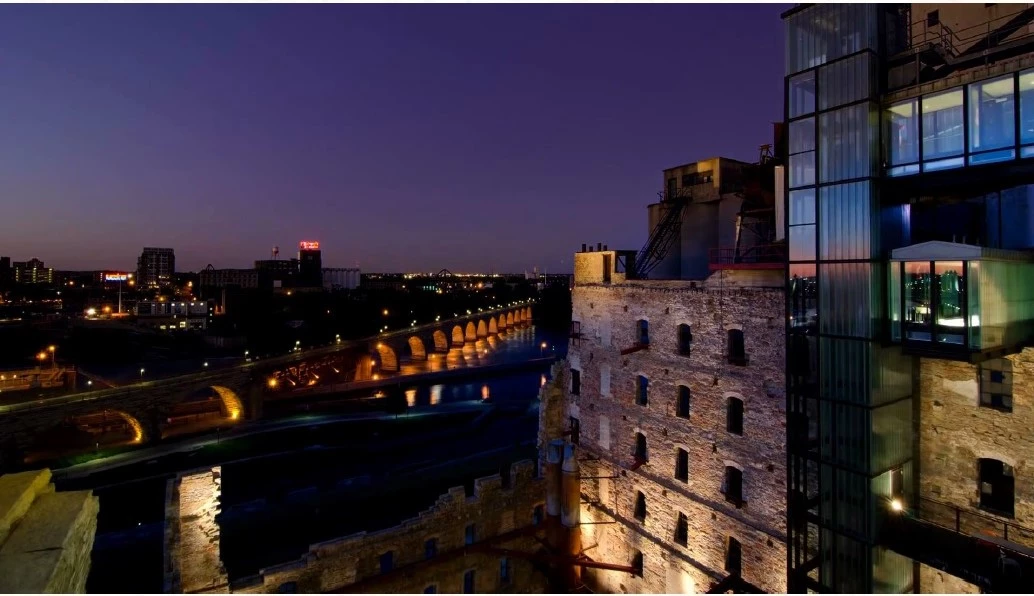 Architecture is the story of a civilization's Past, Present & Future!
It inspires innovations, grows communities, & improves quality of life.
2) Architecture – Origins
The origins of architecture can be traced back to the earliest human civilizations, where people built shelters to protect themselves from the elements and to provide a place to live and work. Over time, as civilizations became more complex and people's needs changed, architecture evolved to accommodate these changes and became more sophisticated.
Some of the earliest examples of architecture include the pyramids of ancient Egypt, the temples of ancient Greece and Rome, and the castles and cathedrals of medieval Europe.
Origin of architecture
Building first evolved out of the dynamics between (shelter, security, worship etc.) and means (available building materials and attendant skills).
As human cultures developed and knowledge began to be formalized through oral traditions and practices, building became a craft, and "architecture" is the name given to the most highly formalized and respected versions of that craft.
It is widely assumed that architectural success was the product of a process of trial and error, with progressively less trial and more replication as the results of the process proved increasingly
The earliest surviving written work on the subject of architecture is De architectura, by the Roman architect Vitruvius in the early 1st century.
The First Known Architect in History
Thought to be the very first architect in history was Imhotep.
He was one of the officials of the Pharaoh Djoser, he designed the Pyramid of Djoser (the Step Pyramid) at Saqqara in Egypt in 2630 – 2611 BC.
He may have been responsible for the first known use of columns in architecture.
3) Evolution through different ages/eras!
Architectural evolution has gone through various stages and influences throughout history, including:
i) Prehistoric Architecture: Eg. Painted Caves, Hide Tents.
Prehistoric architecture refers to the built structures made by early human civilizations before the development of written language or recorded history.
Examples of prehistoric architecture include:
Painted Caves: early humans created cave paintings as a form of expression and decoration, some of which have survived for thousands of years.
Hide Tents: Early humans used animal hides to create makeshift shelters for protection from the elements. These structures were temporary and portable, made from materials readily available in their environment.
These early forms of architecture reflect the basic needs and ingenuity of early humans, and provide insight into the development of more complex architectural forms in later eras.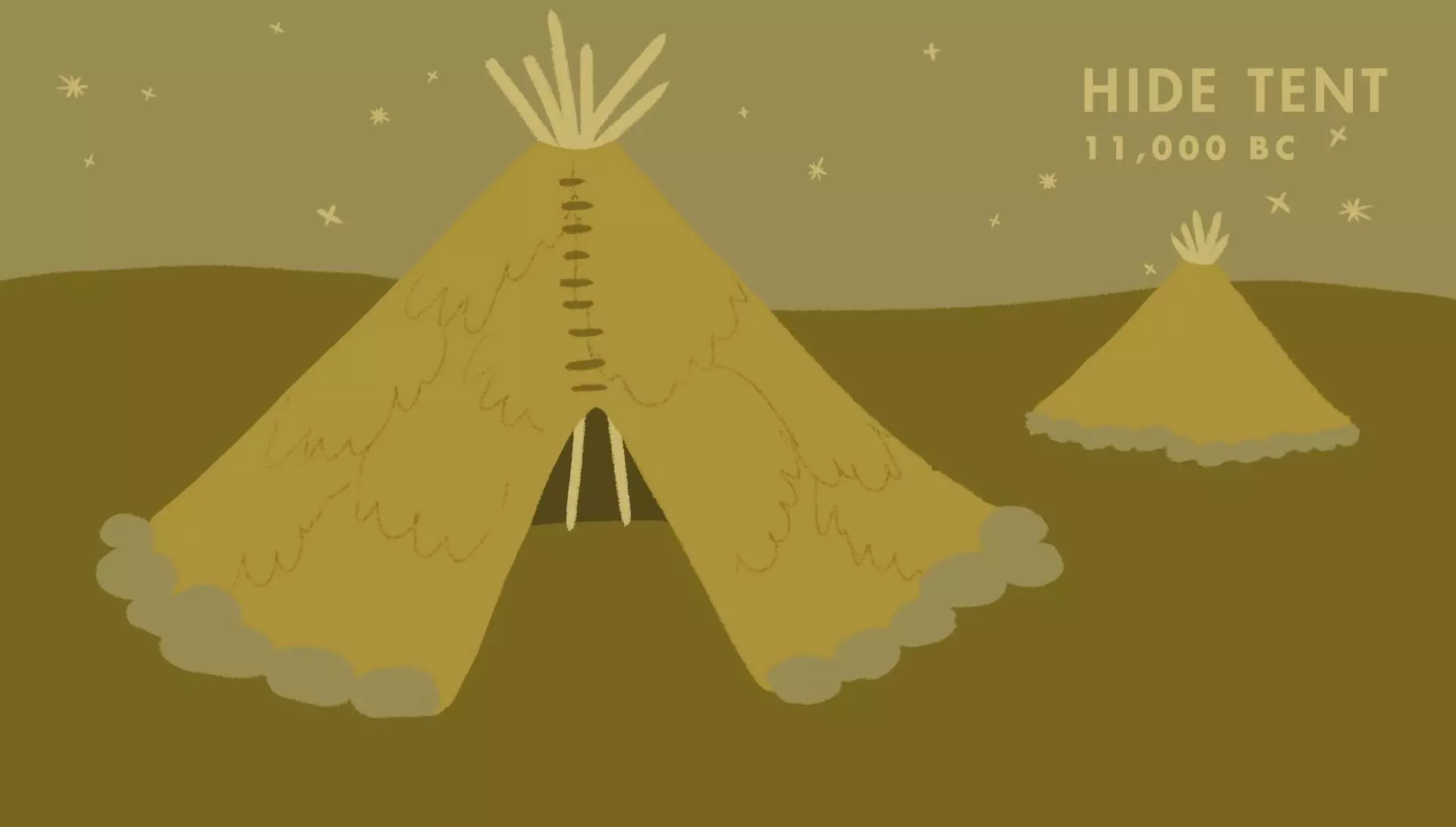 ii) Ancient Architecture: Eg. Mud Brick structures, Domus (Roman House).
Ancient architecture encompasses a wide range of styles and structures from various ancient civilizations. Some notable examples include:
Mud Brick Structures: Eg. Ziggurat in ancient Mesopotamia, Step Pyramid in ancient Egypt.
Domus (Roman House): A typical Roman house with a central courtyard, used for both living and commercial purposes.
Greek Temples: Eg. Parthenon, Temple of Olympian Zeus.
Roman Public Buildings: Eg. Colosseum, Baths of Diocletian.
These ancient structures set the foundation for much of the architecture that followed and continue to influence design today.
iii) Medieval Architecture: Eg. Timber Frame, Gothic Cathedrals.
Medieval Architecture covers the period between the 5th and 15th centuries in Europe and is characterized by a number of distinct styles. Some notable examples include:
Timber Frame Architecture: Predominant in northern Europe, this style used timber frames with wattle and daub infill.
Gothic Architecture: Eg. Notre-Dame de Paris, Westminster Abbey.
Romanesque Architecture: Eg. Durham Cathedral, Speyer Cathedral.
Castles: Eg. Neuschwanstein Castle, Windsor Castle.
Medieval architecture was heavily influenced by the growth of Christianity and the need for large, imposing religious structures. The Gothic style, in particular, is known for its pointed arches, ribbed vaults, and intricate stone carvings.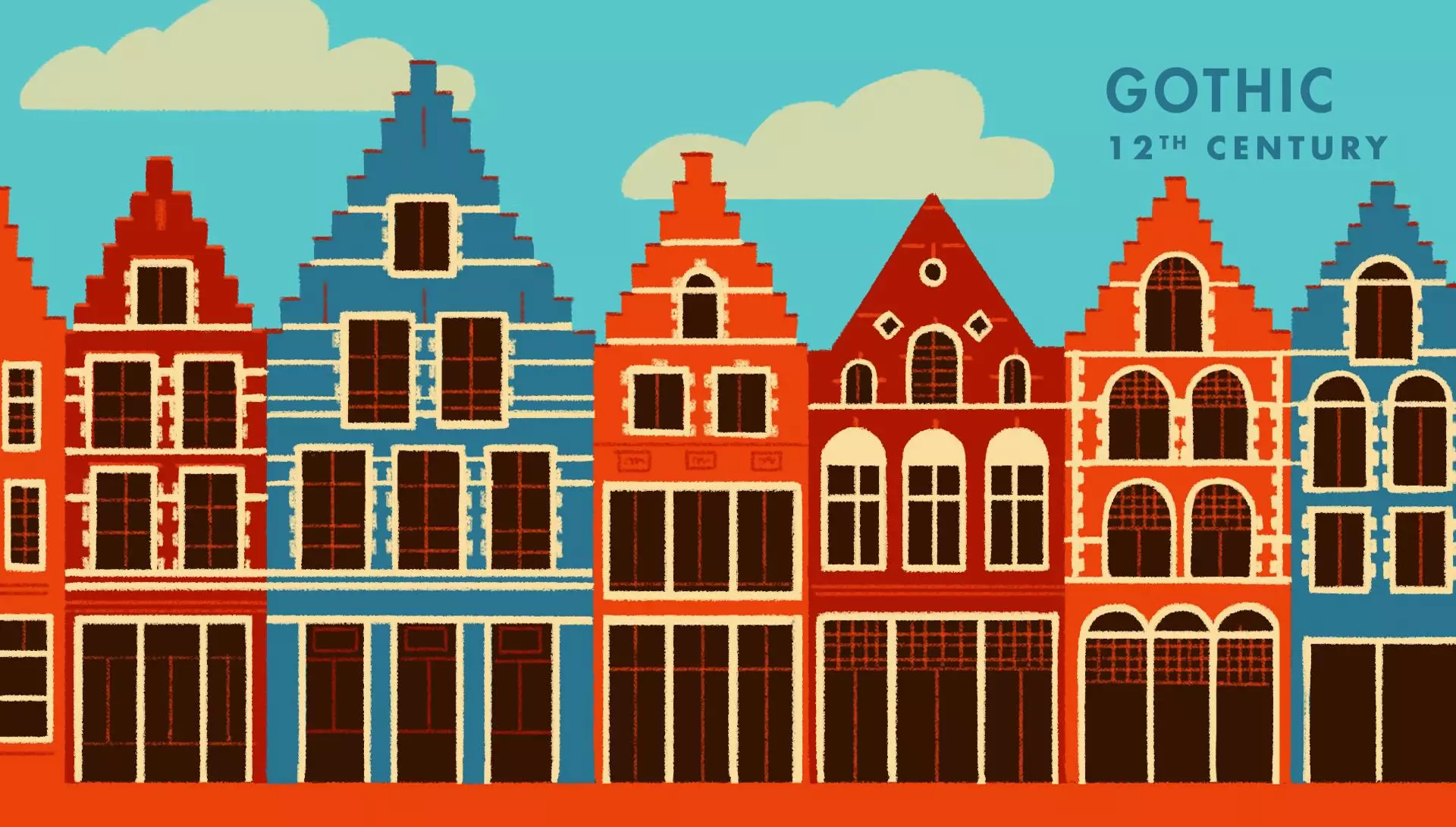 iv) Renaissance Architecture: Eg. Insula (Roman multi-storey apartment building).
The Renaissance was a period of great cultural and artistic revival in Europe and saw a revival of classical styles. Some notable examples of Renaissance architecture include:
Palaces: Eg. The Palazzo, Palazzo Pitti.
Churches: Eg. St. Peter's Basilica, Il Gesù.
Public Buildings: Eg. Town Halls, Government buildings.
Insula (Roman multi-storey apartment building): These buildings were built to house a growing urban population in ancient Rome.
Renaissance architecture is characterized by a return to classical forms, symmetry, proportion, and ornamentation. This style had a profound impact on architecture, influencing design for centuries to come.
v) Traditional Architecture: Eg. Machiya (Japanese townhouses), Victorian Houses.
Traditional architecture refers to the styles and building techniques that were developed and passed down through generations in different cultures and regions. Some notable examples of traditional architecture include:
Machiya (Japanese Townhouses): Wooden townhouses with traditional Japanese features like sliding doors and Shoji screens.
Victorian Houses: Characterized by elaborate details, asymmetrical shapes, and decorative elements like turrets and stained glass windows.
Colonial Architecture: Eg. Georgian, Dutch Colonial.
Mediterranean Architecture: Eg. Spanish Colonial, Tuscan.
Traditional architecture reflects the cultural, historical, and geographical context of a particular place and time and often combines elements of local materials and techniques with wider cultural influences.
vi) Beaux Arts Architecture: Eg. Grand public buildings, train stations.
Beaux-Arts architecture was a popular style in Europe and the United States from the late 19th to early 20th centuries. It is characterized by grand public buildings with classical details and ornamentation, often with a symmetrical facade and large central dome. Some notable examples of Beaux-Arts architecture include:
Train Stations: Eg. Grand Central Terminal, Union Station.
Public Buildings: Eg. New York Public Library, Museum of Natural History.
Banks: Eg. The Bank of Montreal.
Government Buildings: Eg. Customs House, Post Office.
Beaux-Arts architecture was often commissioned for important public buildings, reflecting the prosperity and confidence of the period. The style is considered the epitome of grand classical design and continues to influence architecture today.
vii) Public Housing Architecture: Eg. Council estates, social housing developments.
Public housing refers to housing developments built and managed by the government or local authorities to provide affordable accommodation for low-income families and individuals. Some notable examples of public housing architecture include:
Council Estates: Large, multi-storey housing developments built in the UK in the mid-20th century.
Social Housing Developments: Similar to council estates, these housing developments are built and managed by the government to provide affordable housing.
Public Housing Projects: Eg. Housing projects in the US such as Cabrini-Green in Chicago, Pruitt-Igoe in St. Louis.
Public housing architecture often reflects the prevailing architectural style of the period, but with a focus on functional design and cost-effectiveness. Despite their reputation for being poorly designed and poorly maintained, public housing remains an important part of many cities and continues to play a crucial role in addressing housing shortages and affordability.
viii) Contemporary Architecture: Eg. Shipping Container Architecture, 3D Printed Houses.
Contemporary architecture covers the styles and designs developed from the mid-20th century to the present day. Some notable examples of contemporary architecture include:
Shipping Container Architecture: Buildings constructed using recycled shipping containers as modular units.
3D Printed Houses: Houses constructed using 3D printing technology, allowing for complex and intricate designs.
Sustainable Architecture: Buildings designed to minimize their impact on the environment, using renewable materials and energy-saving features.
High-Tech Architecture: Eg. Gehry's Guggenheim Museum, Sydney Opera House.
Contemporary architecture is often characterized by a focus on innovation, sustainability, and cutting-edge technology, reflecting the changing priorities and needs of modern society. This style continues to evolve and push the boundaries of what is possible in architectural design.
Each era is marked by different styles, materials, building techniques and cultural influences, resulting in the rich and diverse architecture we see today.
In the modern era, architecture continues to evolve, adapting to new materials, technologies, and cultural influences. From the towering skyscrapers of major cities to the innovative designs of sustainable buildings, architecture plays an important role in shaping the built environment and reflecting the values and aspirations of society.
"If you want to know about the Development of historic architecture, please click the link."
---
Related video